Winter Hiking
Experience the passion for hiking
Untouched winter nature. White width. The mountains in view and the sun in the neck. For snow lovers the Ahrntal valley offers a lot.
All winter experiences included can be experienced by our A & L guests. The outdoor weekly program for sports enthusiasts and snow lovers is included.
Winter walks
in the Ahrntal
The idyllic winter landscape at the Rieserferner-Ahrn Nature Park impresses even those just taking a walk. You can start directly from the AMONTI & LUNARIS Wellness Resort. Experience the passion for hiking in the snowy South Tyrol and the cosy retreat in the huts.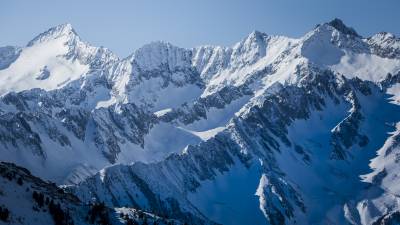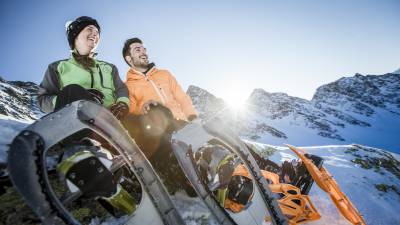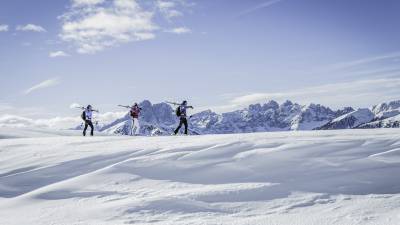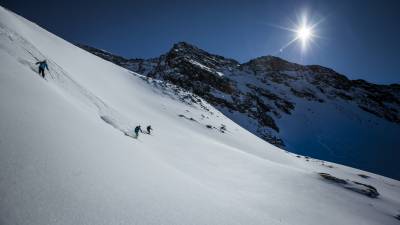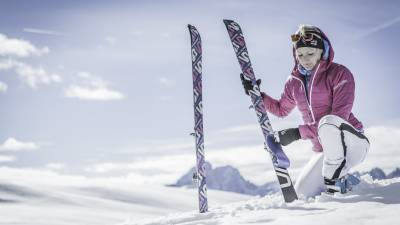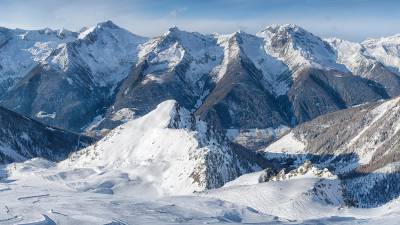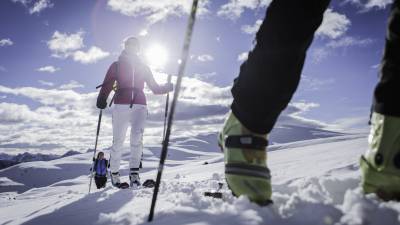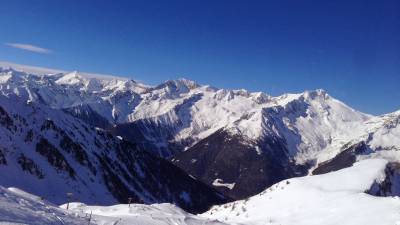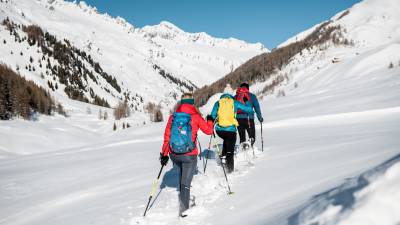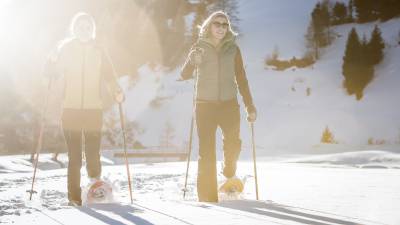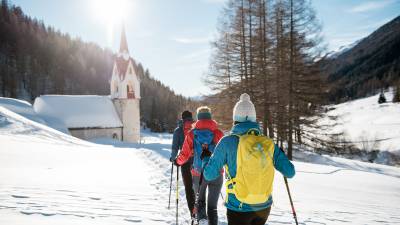 Winter Hiking 
Interactive Hiking Map in the Ahrntal Valley
Snowshoeing as a nature experience
Advance through the snow step by step on panoramic routes. During snowshoeing you can enjoy the views of over 80 peaks. Sublime tranquillity reigns over the mountains... Discover beautiful observation spots during your winter holiday in South Tyrol.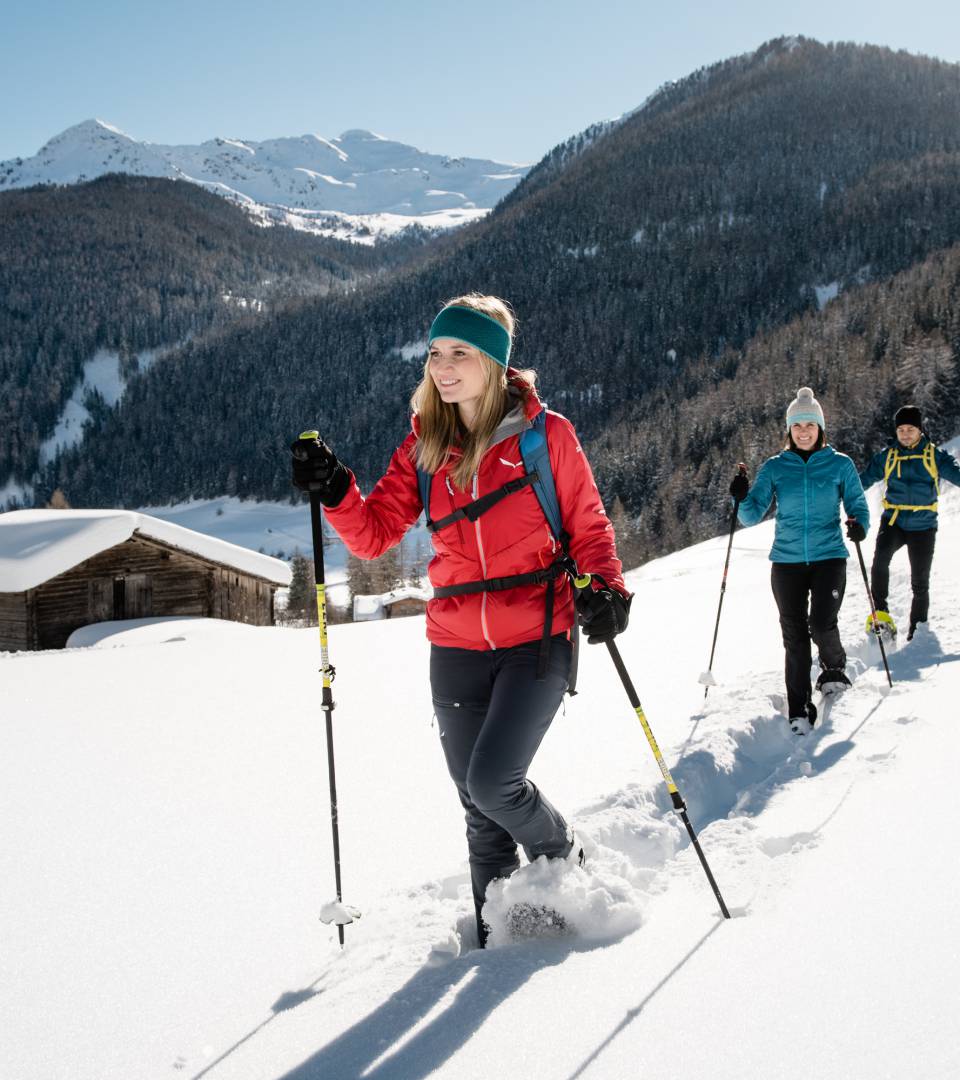 Ski Tours out of Passion
Ski to the Großer Löffler, the Blauspitz or the Ahrner Kopf. The challenge as a way to the special winter adventure. The Ahrntal Valley is the insider's tip for ski touring. Wide slopes, powder snow, deep snow trails. Quiet, unspoiled nature.