Hosts at the AMONTI & LUNARIS 
Steger Family & the history of the A & L Wellness Resort
Our family has been a passionate host for over 50 years. With love to detail and many visions for the future, we succeeded to create a resort and a 5-star superior hotel in South Tyrol where tradition and modernity merge in perfect harmony.
Our work is characterized by solid, long-term values where guest is always the focus. We assume great responsibility towards our employees and our unique natural landscape through our actions.
We put our passion and our whole heart into the AMONTI & LUNARIS Wellness Resort, and our major motivation is to delight our guests.
Welcome to the AMONTI & LUNARIS Wellness Resort!

Your Steger Family.
Family
Steger
Hosts in AMONTI & LUNARIS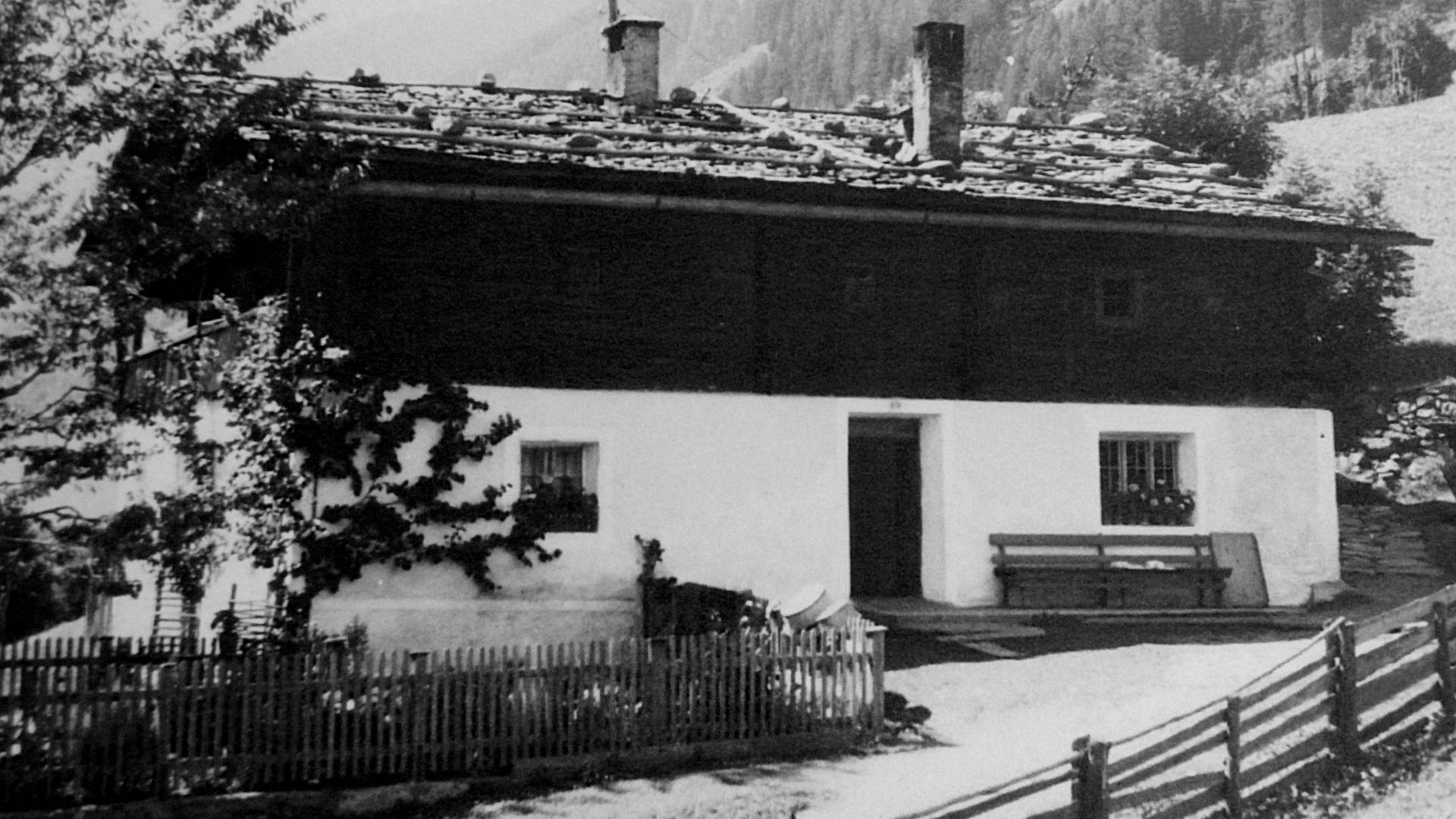 Niederlinderhof
Everything has a beginning. Our Wellness Resort AMONTI & LUNARIS also had its origins in a small farm at the village entrance of Steinhaus. The "Niederlinderhof" was the home of Johann Steger, today's Senior Director. Ahrntal was a poor mountain farm valley, and Johann Steger – like many others – had to go to Switzerland for woodworking to lend a helping hand to his family. In Gstaad, Johann Steger saw that one could have a lot of success with ski tourism.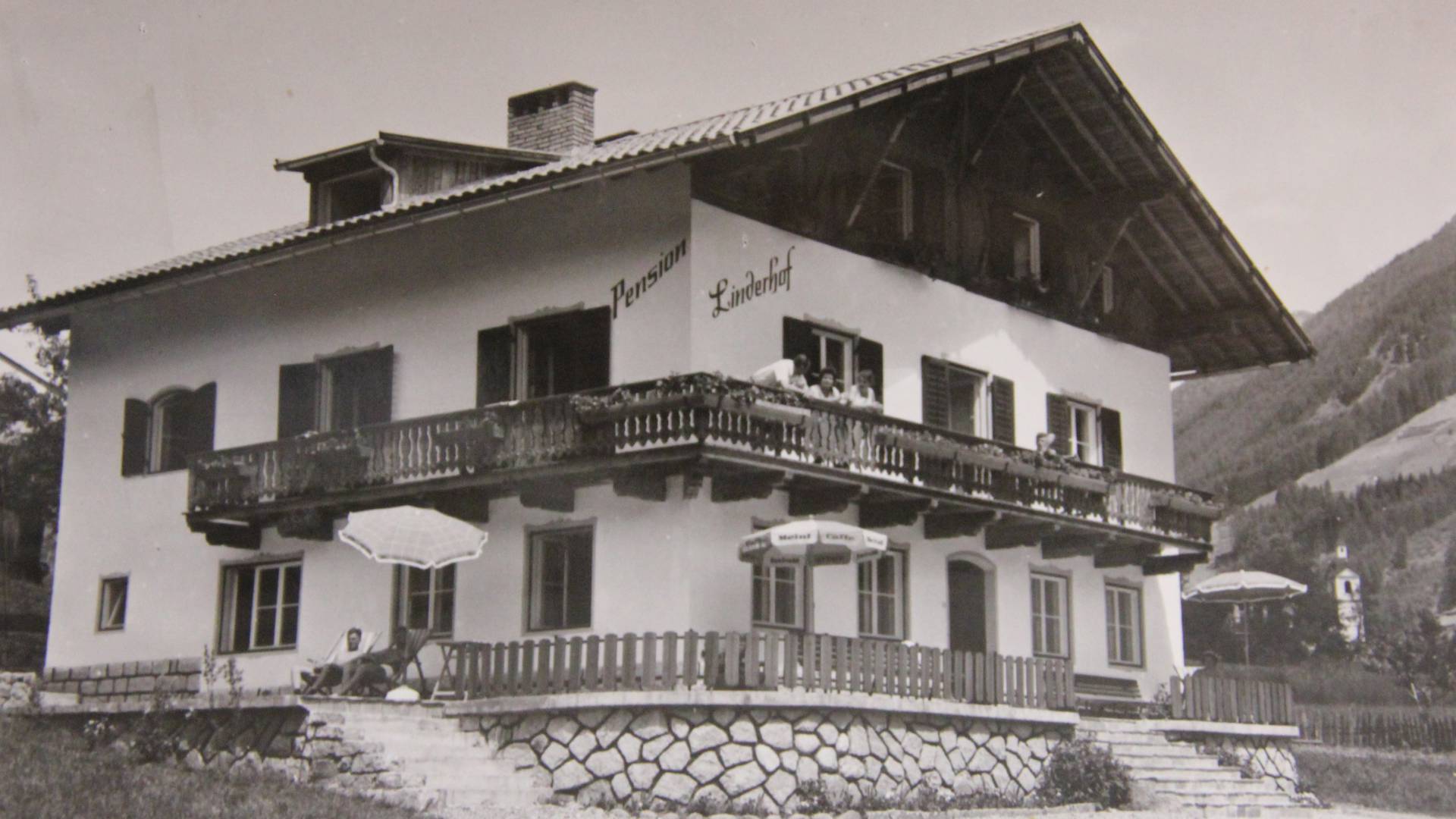 1964 Gästehaus Linderhof
The "Linderhof" guest house was built as an addition to Niederlinderhof in 1964. The first guests welcomed by the Steger family were "summer visitors". In winter, they mostly accommodated groups of skiers. Hilda Forer and Johann Steger married in 1966. Only then, the food was cooked perfectly for every guest as Hilda was a skilled cook.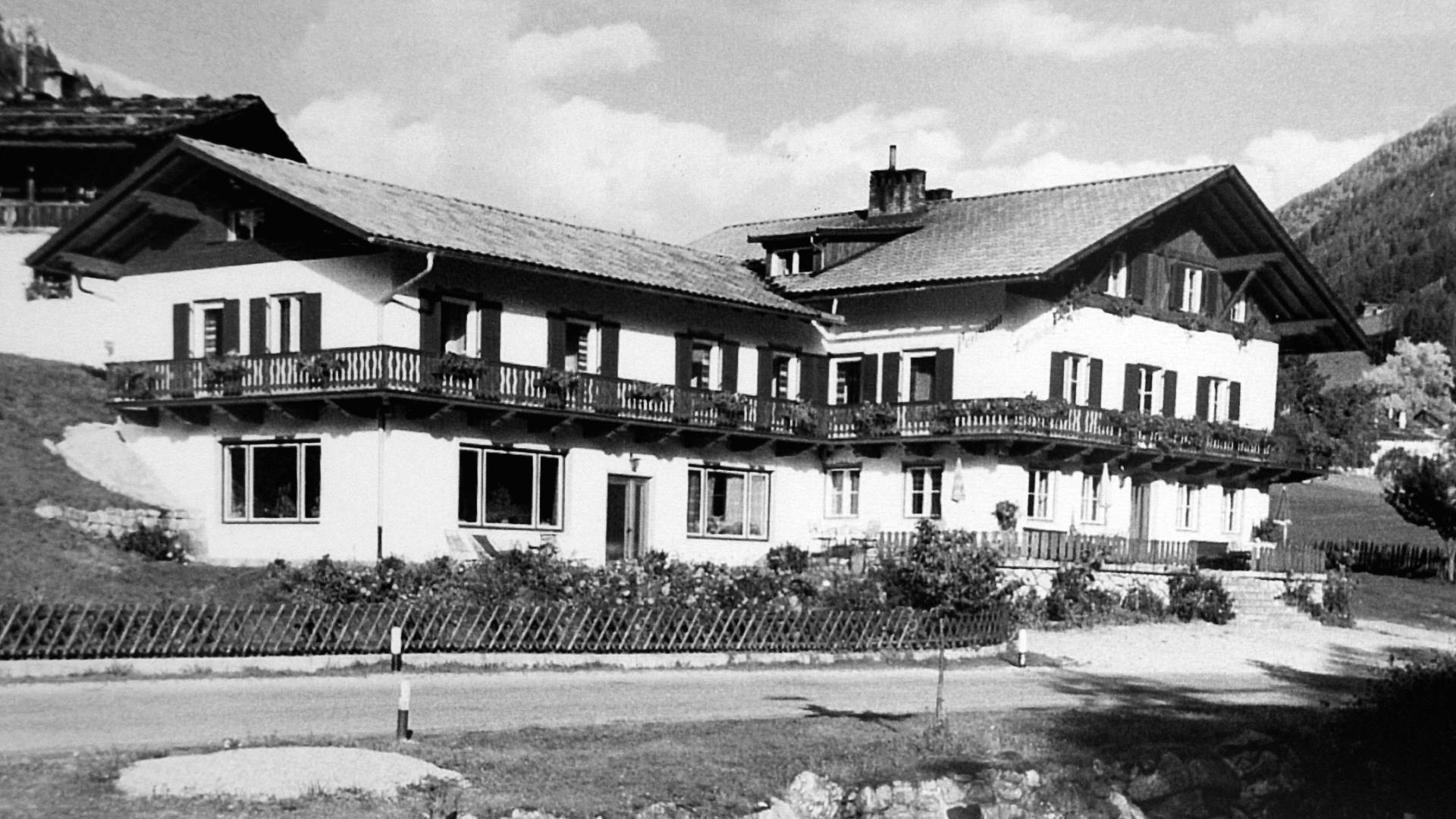 1968 Pension Linderhof
The guest house was extended in 1968 when six more room were added to the existing ones. As a result, the hotel was able to accommodate up to 50 people. In addition, a dining room was built on the ground floor. In 1972, together with his companions from the valley Johann Steger built the cableway Klausberg Seilbahn AG, which made winter tourism in Ahrntal Valley possible, and as a result many skiers and winter sports enthusiasts finally discovered the Ahrntal.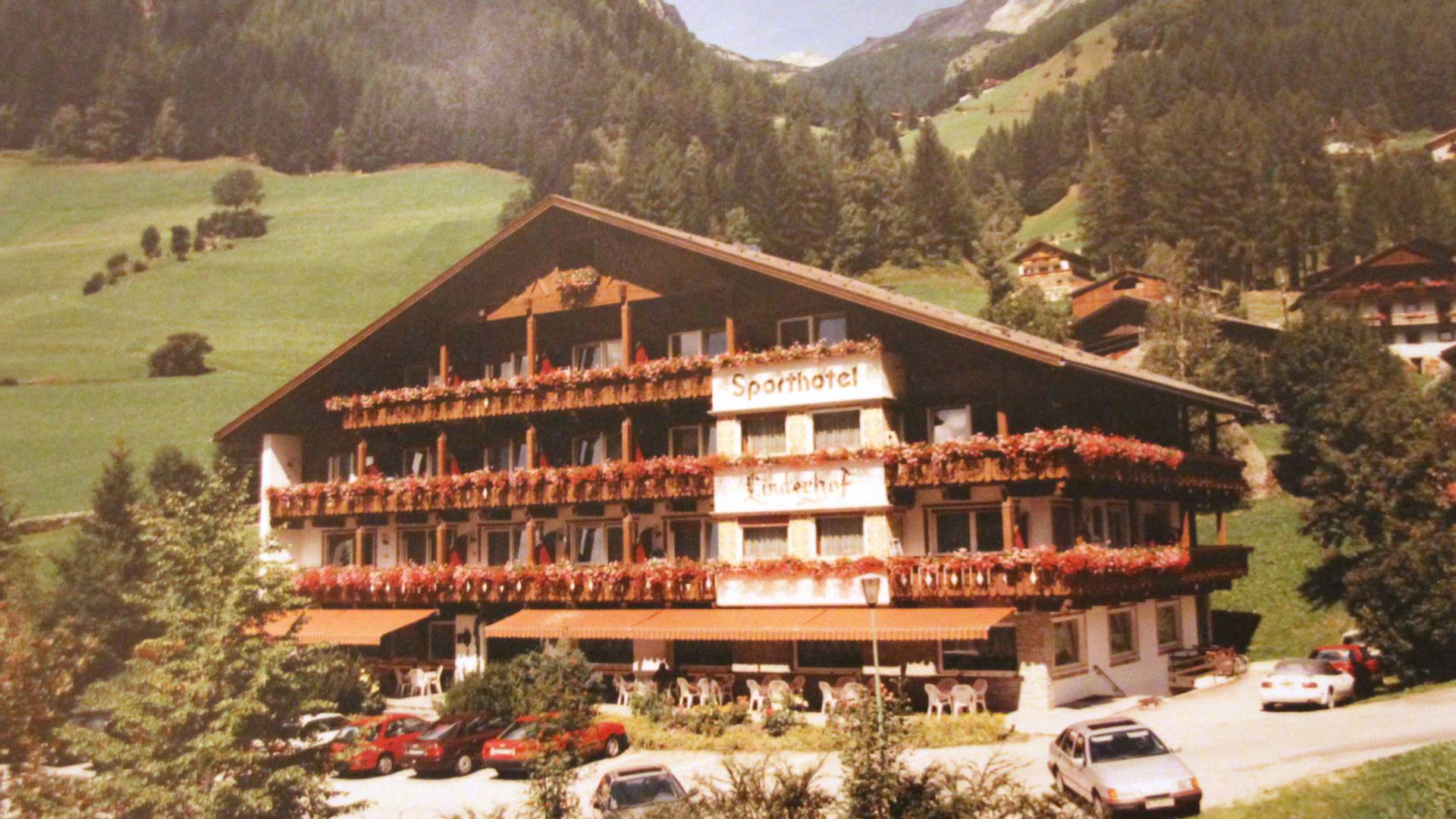 1977 Sporthotel Linderhof
Sport Hotel Linderhof, which was the first 3-star hotel in the Ahrntal Valley, was built in 1977. The existing guest house also continued operating. It was then possible to offer a year-round job to many Ahrntal residents during the summer and winter seasons, and thereby stop the migration into the valley.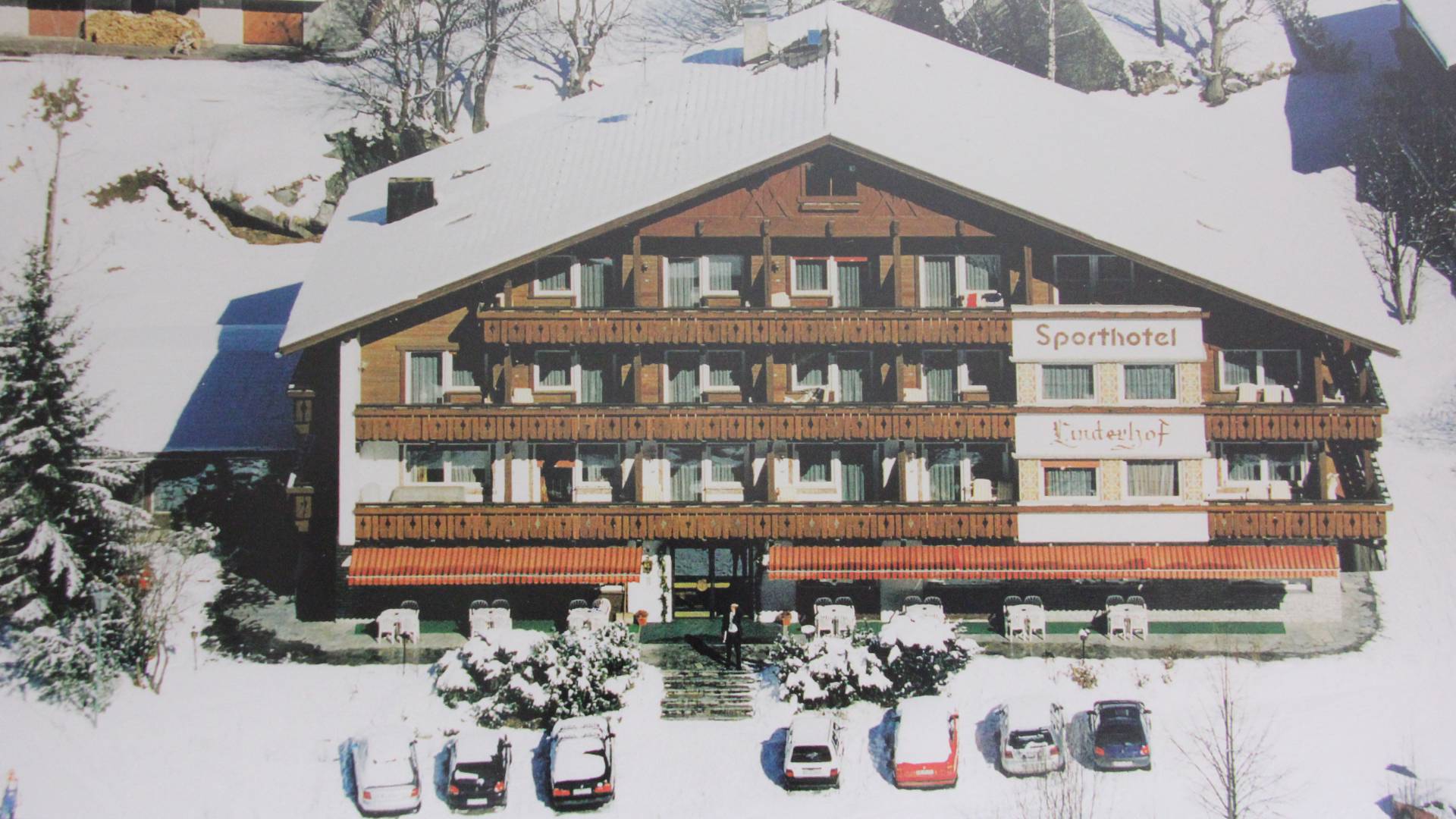 1977Sporthotel Linderhof
The three sons also helped with the hotel business. Herbert worked in the dining hall and later at the reception. Siegfried and Helmut were responsible for the kitchen.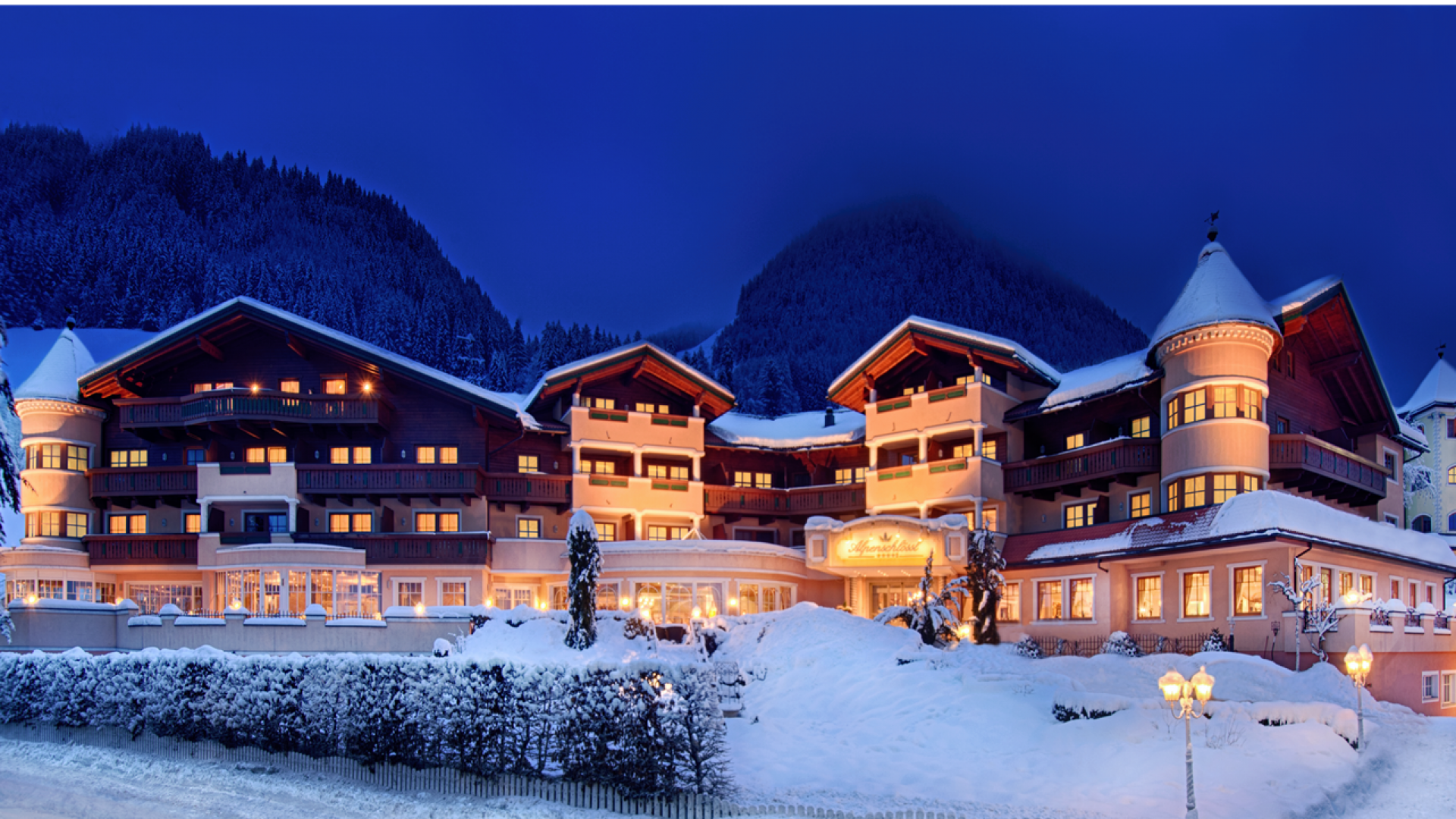 1998 Hotel Alpenschlössl Ahrntal
The new Hotel Alpenschlössl, which set new standards in the wellness sector, was built in 1998 in place of the old guest house and became the leading company in the Ahrntal Valley.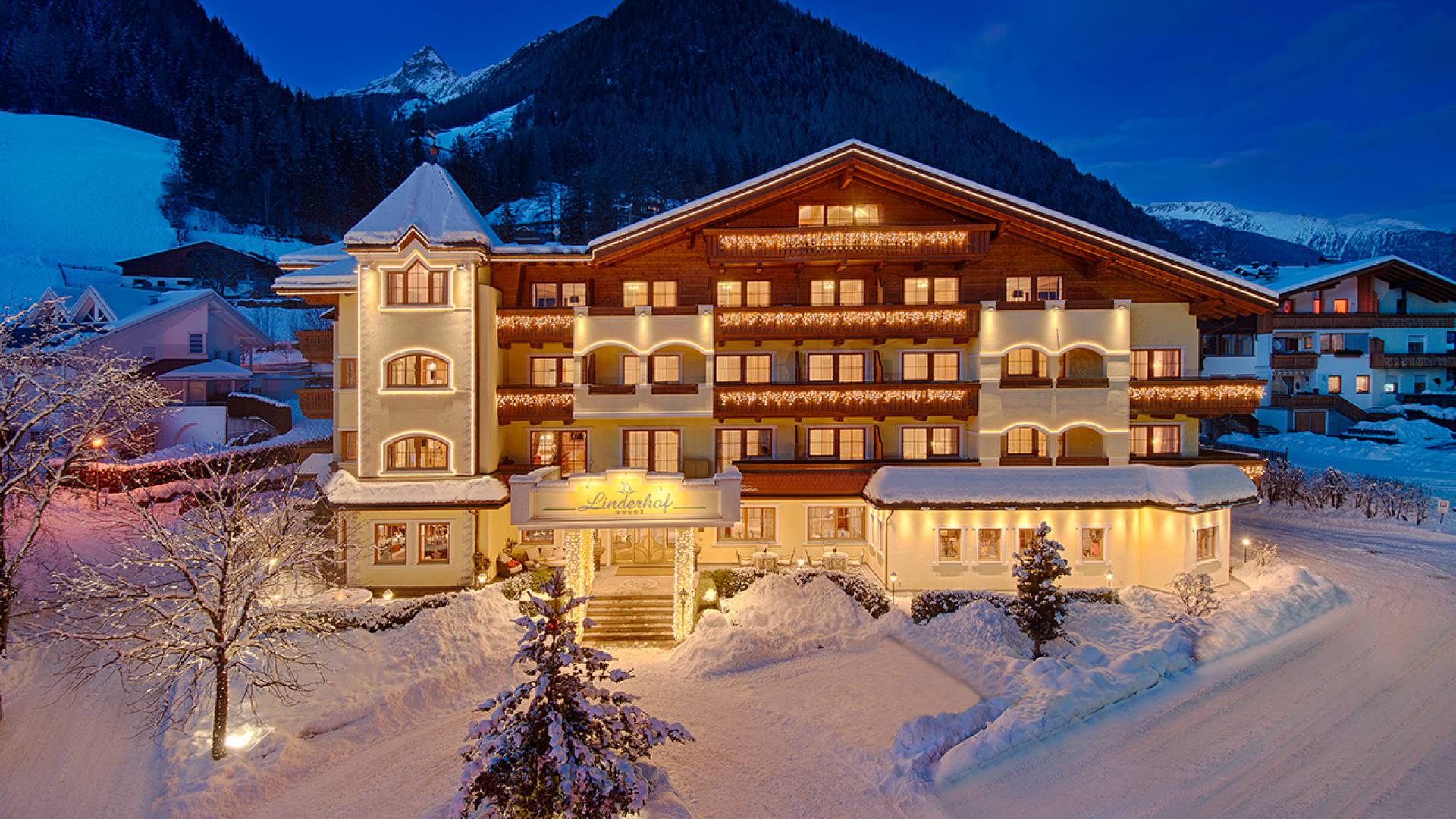 2000 Hotel Linderhof Ahrntal
Soon, in the year 2000, Linderhof was remodelled by Siegfried and Helmut and at the same time – united with Amonti – turned into a unique wellness resort. Now, the entire responsibility was transferred to the sons.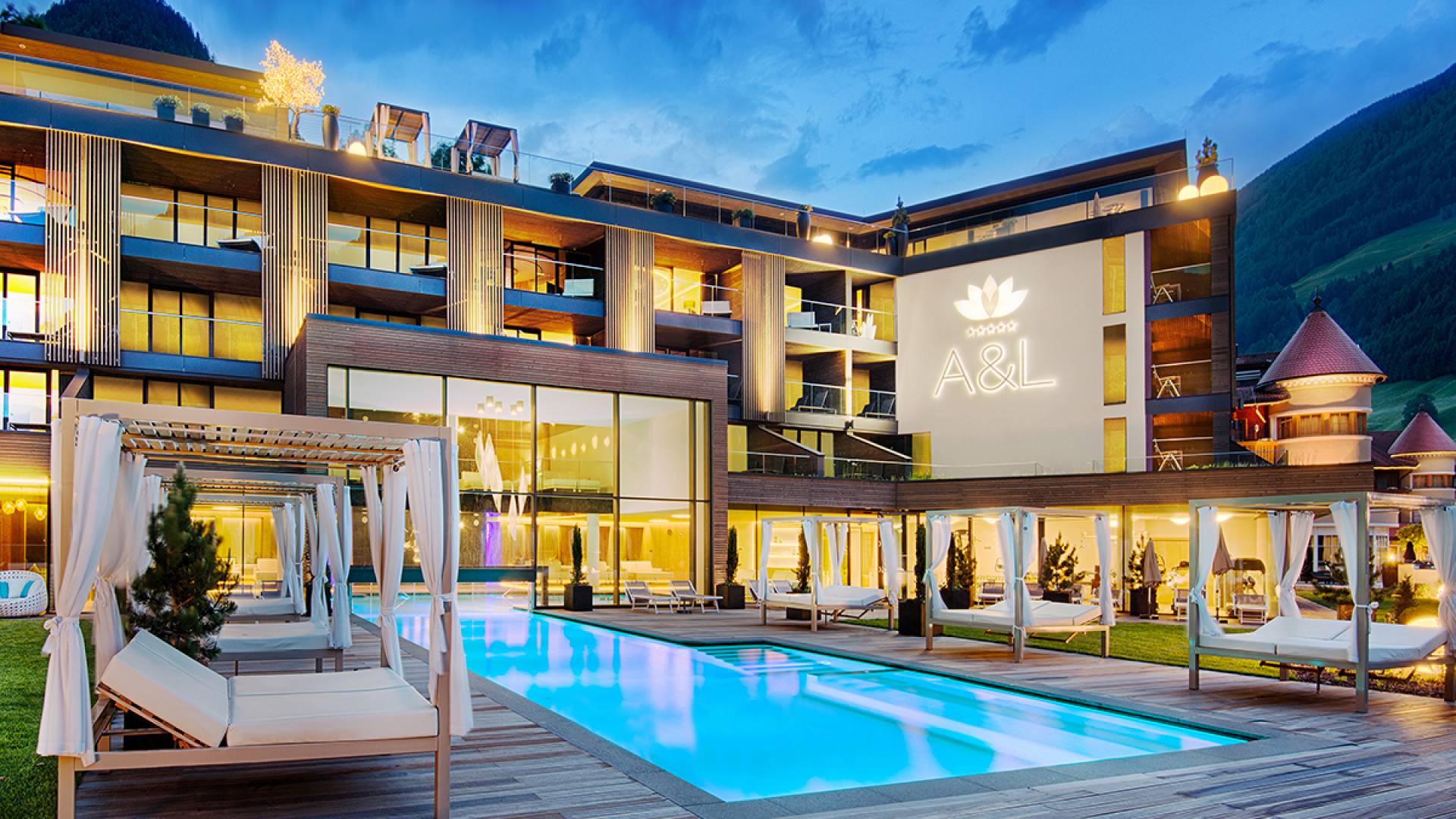 2014 Spa Lodge
A new milestone was set in 2014 when the previous wellness area was tripled to over 3000 m²! New suites, oases of relaxation, shops, new buffet areas, sun terraces, gym, children's clubs with year-round care, Sky Lounge with panorama sauna, 7 different swimming pools and much, much more offer a unique experience for our guests!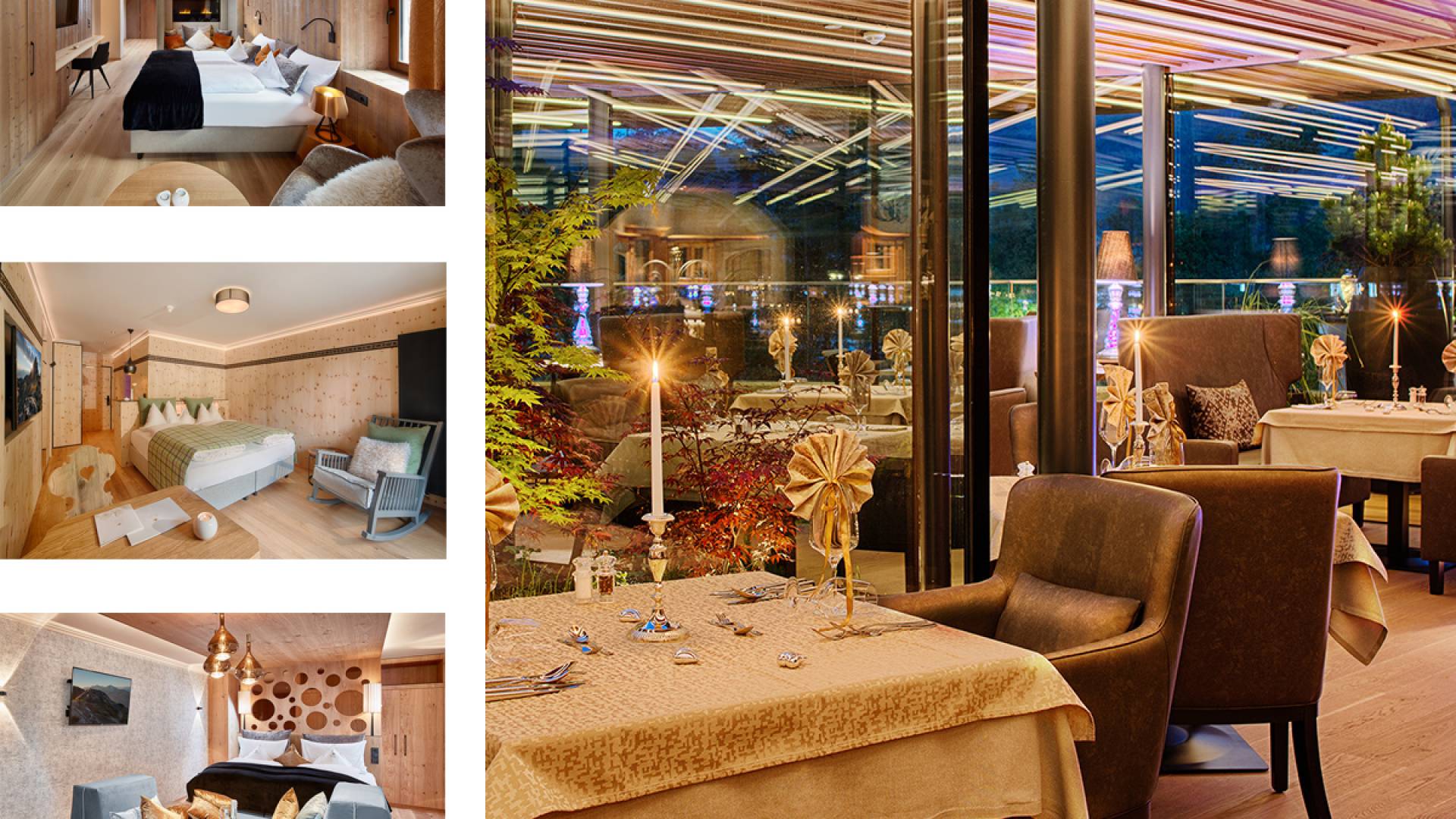 2016 Ambiente
on the wishes of our guests in spring 2016 has been made another modification. There were created new rooms and suites in the LUNARIS and a new, 1.500m² large outdoor kids fun park for children. At the AMONTI there has been realized new "stuben", a new panoramic restaurant and a large buffet area.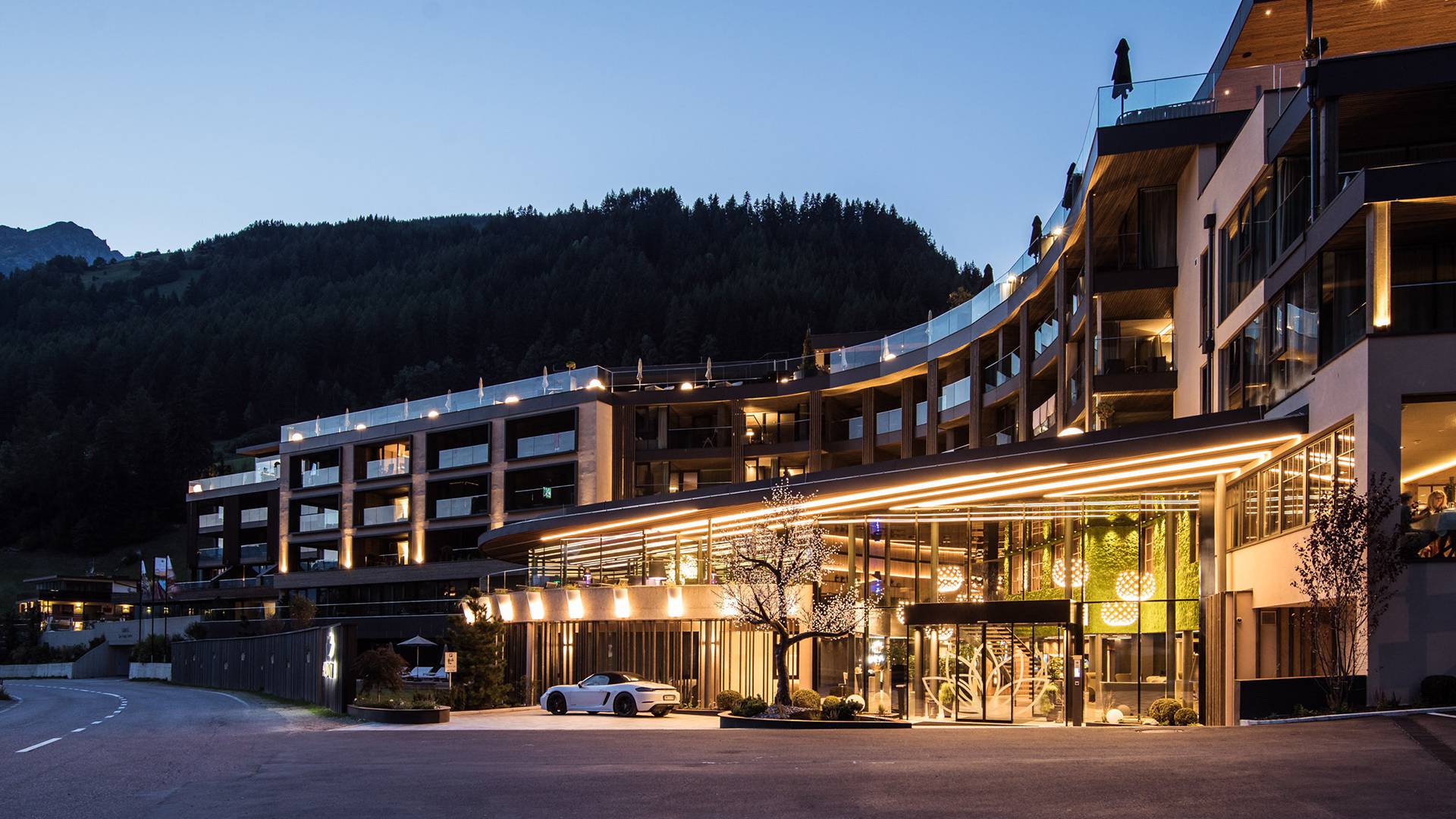 2018 AMONTI & LUNARIS
The new AMONTI & LUNARIS Wellnessresort opened its doors on 28 July 2018. Preparations for the major renovation of both buildings have been under way for two years. Plenty of creativity, expertise and attention to detail have been poured into the designing, planning and discussion process, and work began on 9 April 2018.
Needless to say, there will be plenty more of the usual A&L quality, excellent service, family-friendly atmosphere, gourmet cuisine for foodies and that one-of-a-kind A&L feeling!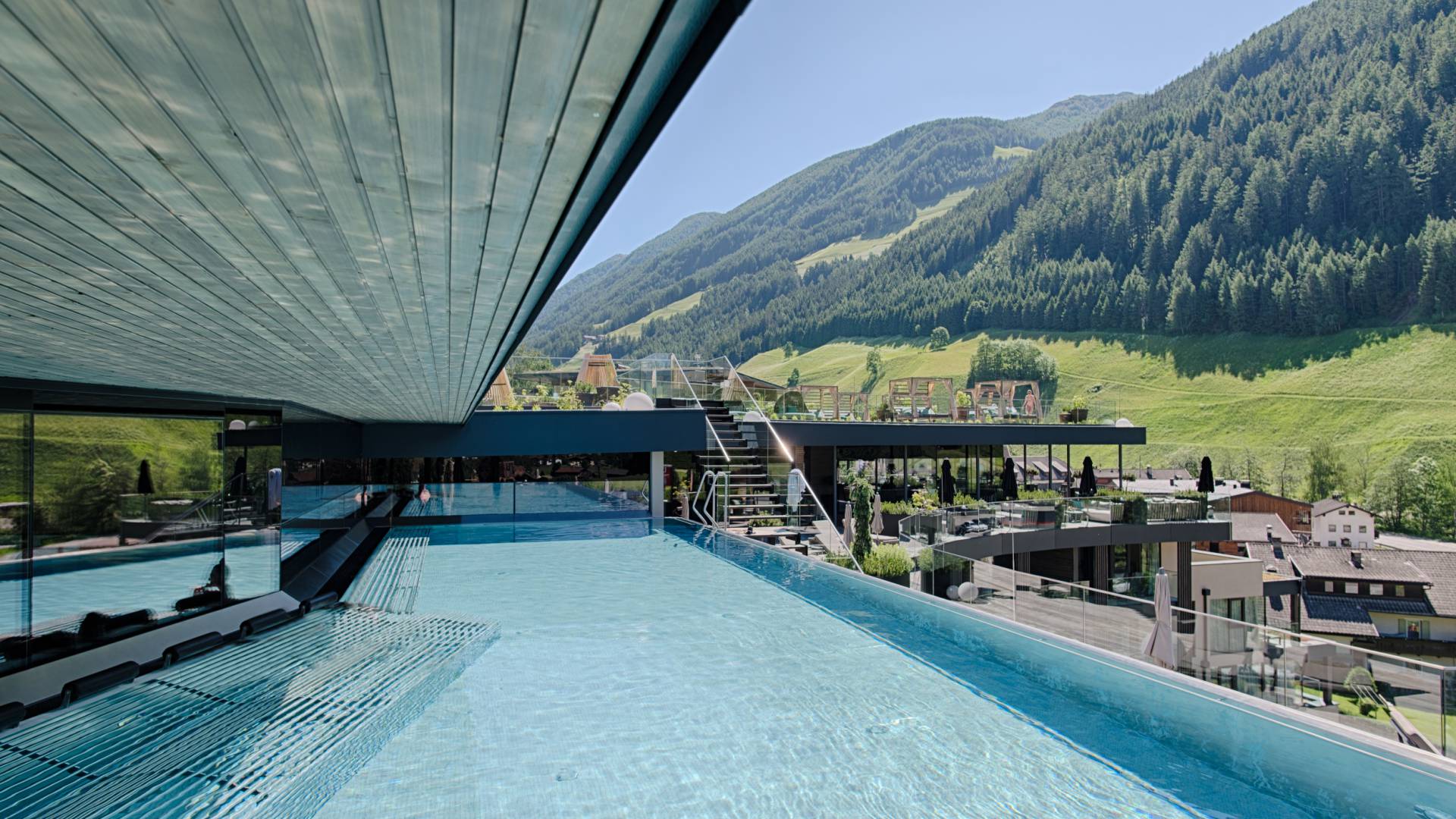 2021 A&L SKY GARDEN
A&L Sky Garden with more than 1000 m². Here, relax seekers can dominate the landscape below. Paradisiac cabins and romantic Swiss pine teepees for 2 invite you at high altitude where you can explore the peaks of utter relax