A&L Outdoor Kids Fun Park
EXCITING. ACTION-PACKED. ADVENTUROUS.
Our little guests can now enjoy our A&L KIDS FUN PARK: An outdoor playground stretching over 1,500 square metres!
This is the best place to let loose, get wild, jump, keep your balance, hop, and discover the world. Our adventure park will have their hearts racing.
The various play elements, such as the tower with tube slide, climbing wall, giant trampoline, sandpit, skills course and much more, offer different options and a lot of fun for any age group.



A&L KIDS FUN PARK
Mountaineer climb with climbing holds
Slide (hex tower) 
Half-round timber climbing ramp & Squared timber climbing ramp
Sandpit
Climbing wall
Skills course
Various water games with water channels, fountains, ponds, and water seesaw
Spring rocker
Ground trampoline
Nest swing, double swing and much more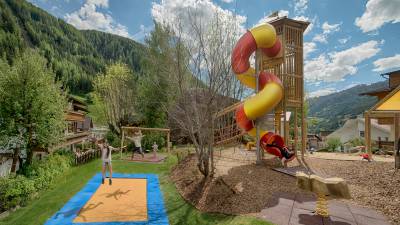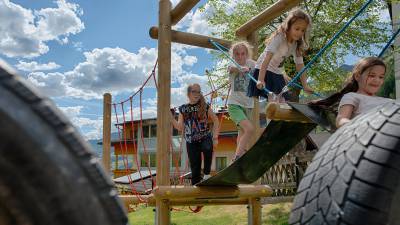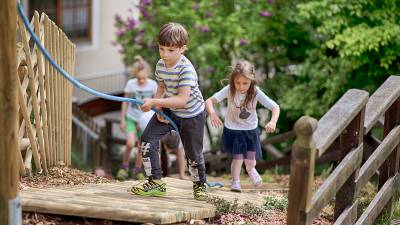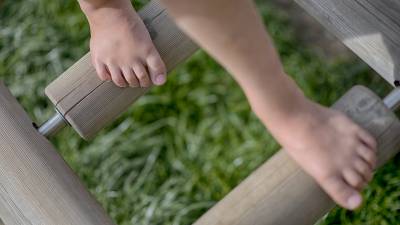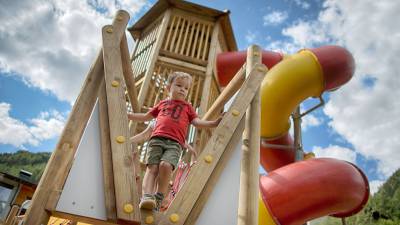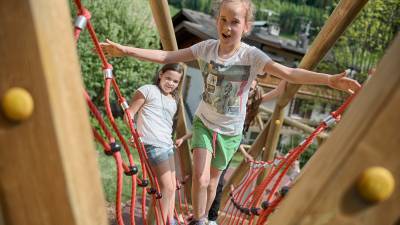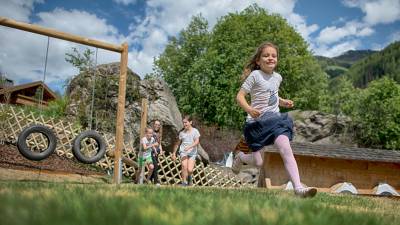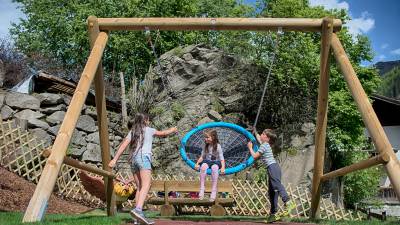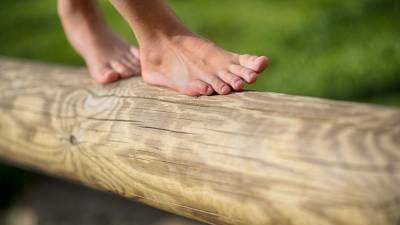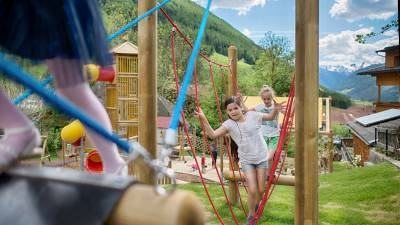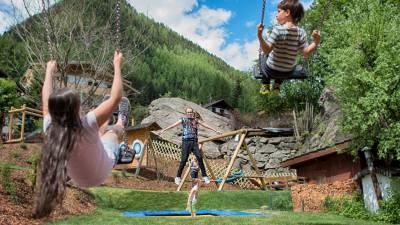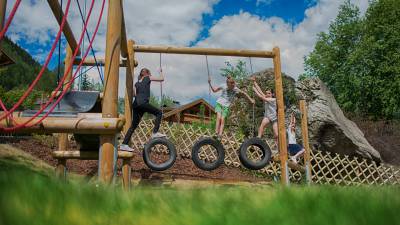 Family Adventure
Amonti & Lunaris
Mini Club
Our caring employees with pedagogical training know exactly what kids love. They entertain the little ones with a varied adventure programme that makes every day fun! At the Mini Club, children even get lunch during the care time. In addition, children are more than welcome to use the game room to play free. Have fun!
children's playing room for our little guests
free play during in our baby-friendly hotel in South Tyrol
diverse programme for your family holiday with child care
mini slide
small climbing wall
painting corner
children's house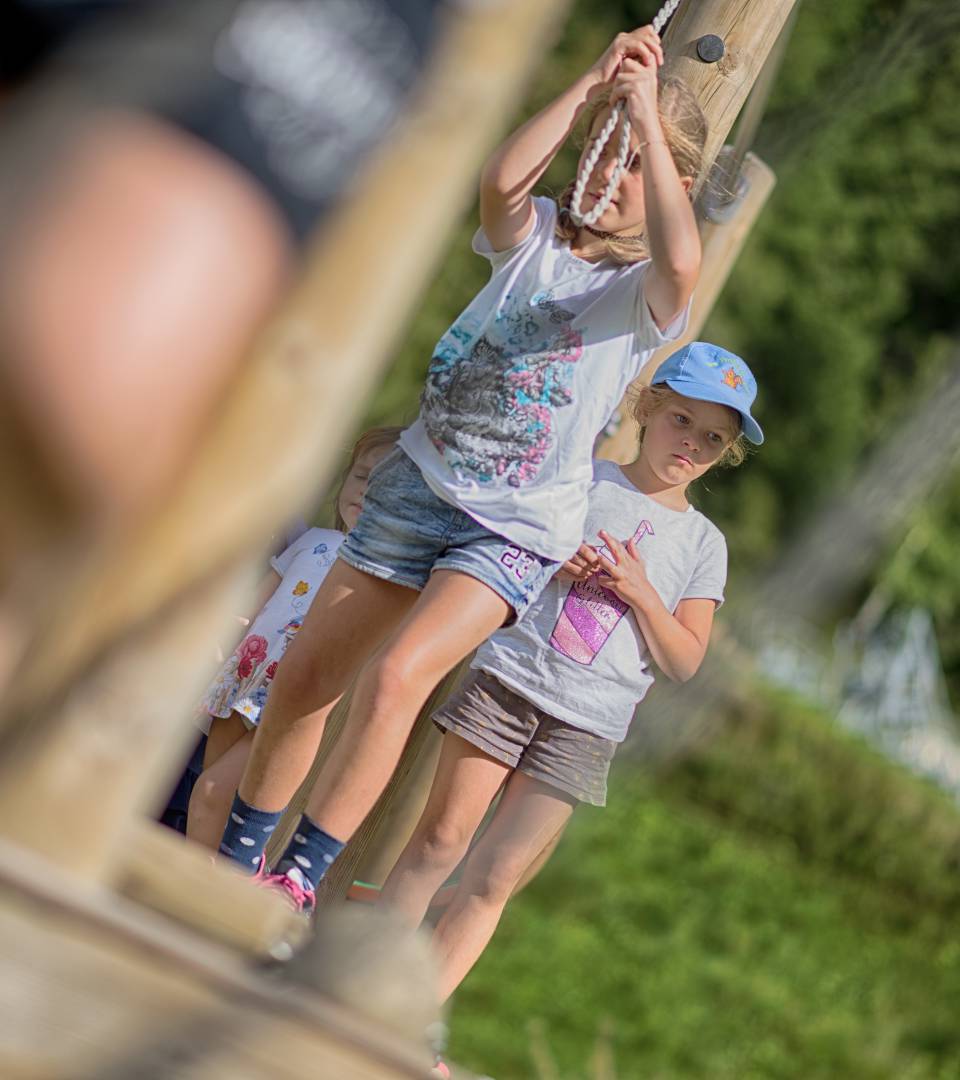 Junior Club
The newly designed Junior Club at our 5-star family hotel in South Tyrol is the best meeting place for the older kids & teens who want to socialize with their peers. Here, young people compete against each other at table football or their favourite video games. They are always welcome to chill out here – because it can be so cool to hang out with friends.
The Junior Club features the following during your holiday with teenagers:
boulder climbing wall
T-wall to train speed and reaction
table football
video games
chill-out-lounge for relaxation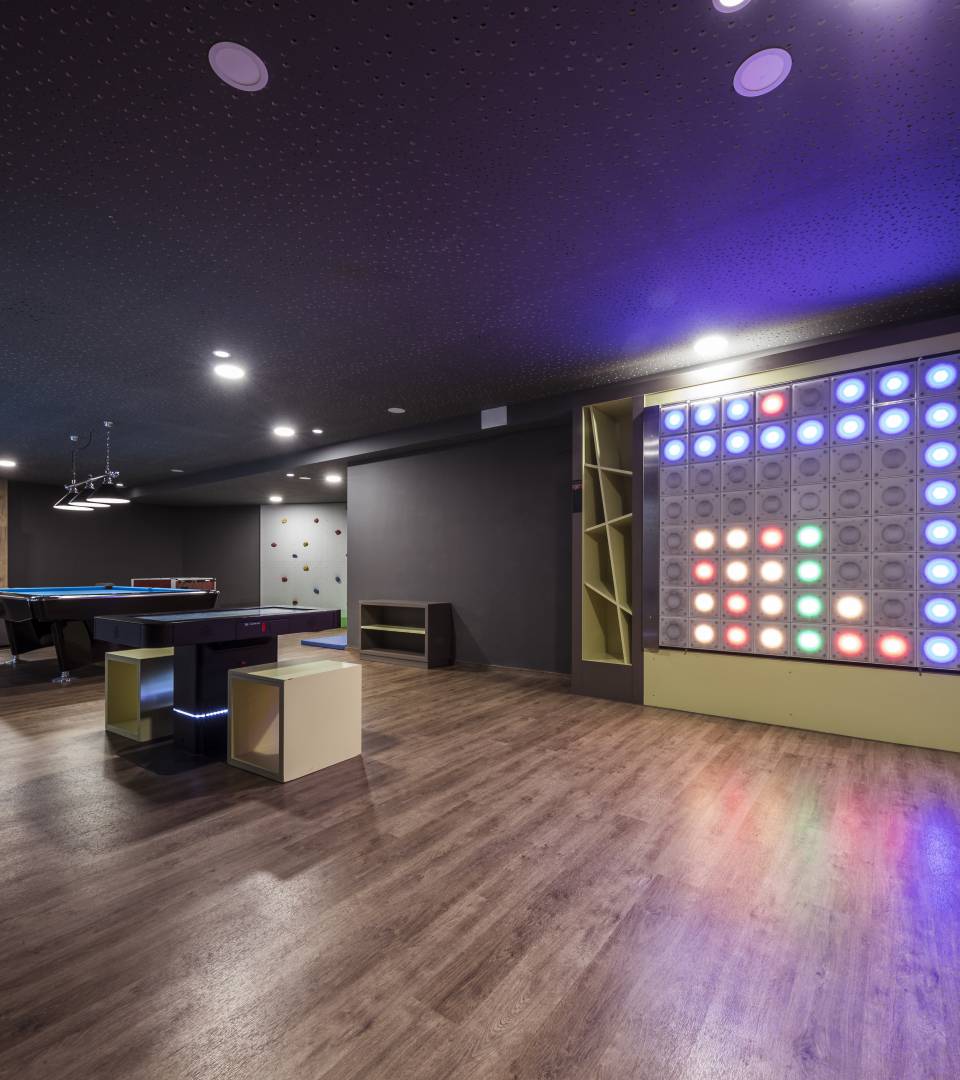 Alpi
Your best friend at AMONTI & LUNARIS
Heya kids,
My name is Alpi and I live in the AMONTI & LUNARIS! Let me tell you a little secret: there are so many cool things that you all absolutely have to see and do here!
The mini club has a mini slide, climbing wall, arts and crafts area, soft play zone to run and clamber around in, as well as so many amazing toys in the children's house... There's even a bunk for the little ones to sleep in after lunch. Sometimes, we also go swimming or visit the animals at the farm! In the junior club, the older kids can spend their time playing cool video games, testing the limits of their dexterity and of course playing table football!
1/2
Oh, and I'll also show you around the massive outdoor Kids Fun Park. It has an incredible adventure playground, a tower-themed tube slide, a huge climbing wall, a humongous trampoline and a parkour area so you can show off your skills. There is also a large sandbox with lots of toys! The bigger kids can even try their hand at archery! My insider tip is the water parkour facilities, which have plenty of space for splashing around!
As you can see, there are plenty of options and so much fun to be had! I look forward to seeing you at the AMONTI & LUNARIS
2/2