AMONTI & LUNARIS
Wellnessresort in South Tyrol


---
PURE. ALPINE. LIFESTYLE.
We are delighted to present our new AMONTI & LUNARIS Wellnessresort with a heavenly wellness & spa area spanning more than 5,000 m²! Go on a relaxed and casual holiday like no other in our feel-good resort. Our Sky Lounge nestled in the mountains as well as the abundance of local wood and lavish spaces are characteristic of our hotel's modern Alpine design.
Be the first to explore the new A&L!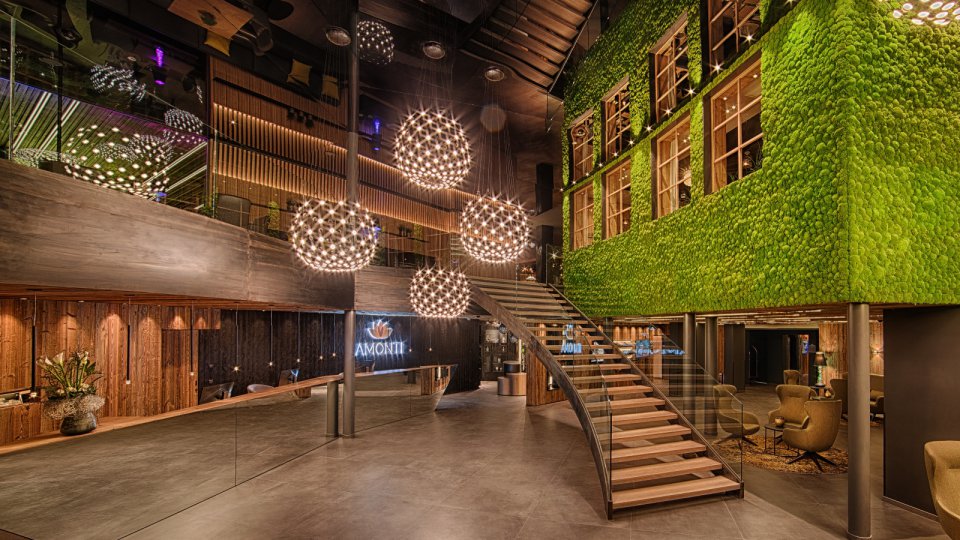 ---
THE NEW A&L WELLNESS RESORT IN SOUTH TYROL
NEW. EXCITING. UNIQUE.
South Tyrol's wellness hideaway for exclusive relaxation. The A & L Wellnessresort is characterised by its expressive architecture and innovative design. And, for maximum comfort, all wellness areas can be reached from indoors.
---
NEW: PANORAMA SKY LOUNGE & SUNSET SKY POOL
EXCLUSIVE. IMPRESSIVE. MODERN.
For those who want to aim higher, there is now our newly extended Panorama Sky Lounge on the fourth floor: bigger and better, with its new infrared sauna, infusion experience sauna, aromatic steam bath, ice-cube plunge pool and new panoramic relaxation rooms. A special highlight is the Sunset Sky Pool. For adults only.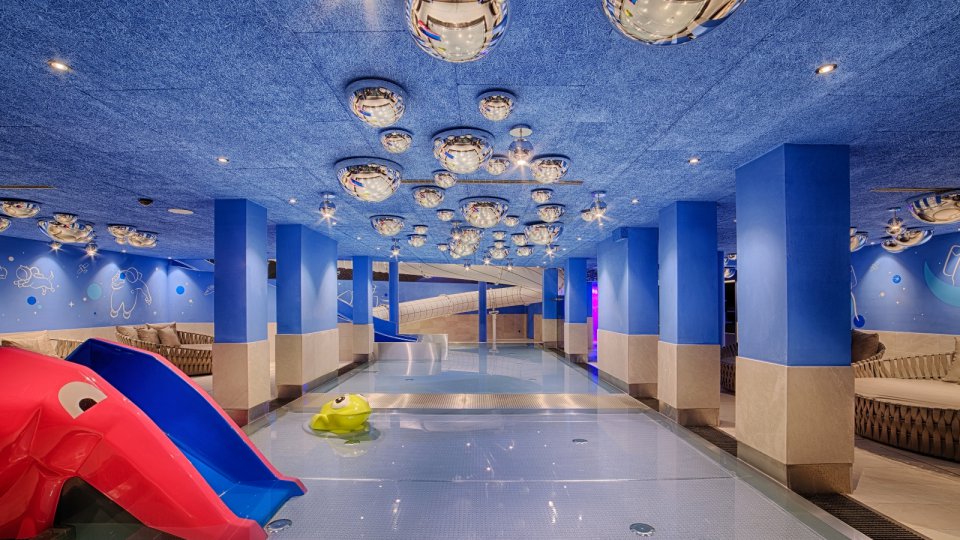 ---
THE "BLUE PLANET" FAMILY SPA
EXCITING. COOL. EXHILARATING.
A place where children's dreams come true: their very own wellness area. With a 40-metre tubular slide, a timer, and a baby slide for the little ones, a "dress on sauna" for the whole family and cosy places in which to relax – fun, games and adventures are guaranteed.
---
LIVING DE LUXE

EXQUISITE. ALPINE. DELIGHTFUL.

Luxury redefined: free space and wide vistas, with new living concepts and maximum flexibility. Highlights that make all the difference. Penthouse suites with roof-terrace jacuzzis. Cosy chalet suites for families. Private spas with infrared cabin or Finnish sauna. Fireplaces for special moments. This is the unique A & L feeling.
Our new rooms & suites
---
SKY BAR

RELAXING. CHIC. IMPRESSIVE.

A dream: The new Sky-Bar at AMONTI, where we'll be treating you to mouthwatering delicacies, fabulous drinks and light snacks throughout the day! We also offer an array of select, freshly-squeezed fruit and vegetable juices and, of course, delicious cocktails. Sit back and relax over a sparkling aperitif before dinner as you watch the sun go down from the breathtaking panoramic terrace.


---
THE FEELGOOD FACTOR
MODERN. STYLISH. SPACIOUS.

Features that make the difference, similarities that unify. Favourite places, stimulating places. An ambience that reflects the harmony of contrasts. Traditional roots, modern design.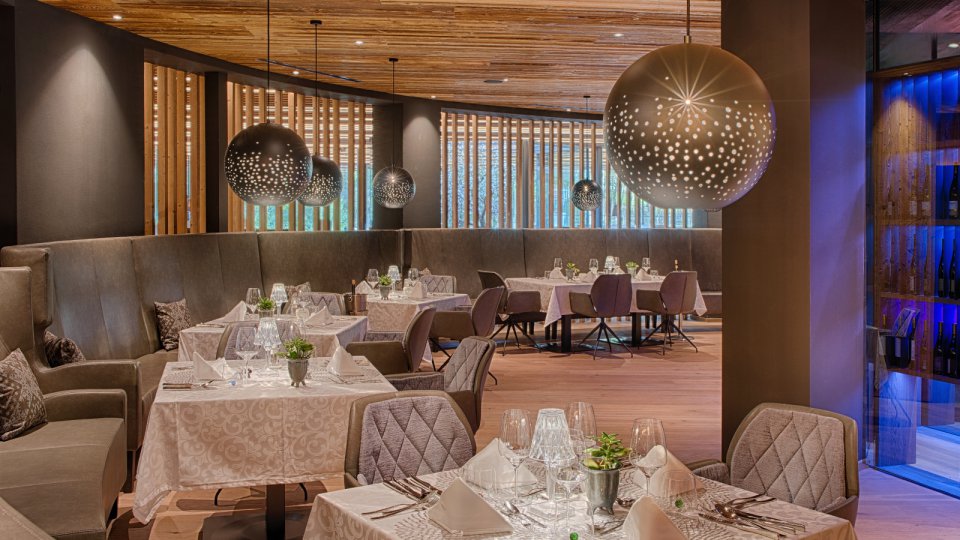 ---
Map of the new A&L Wellnessresort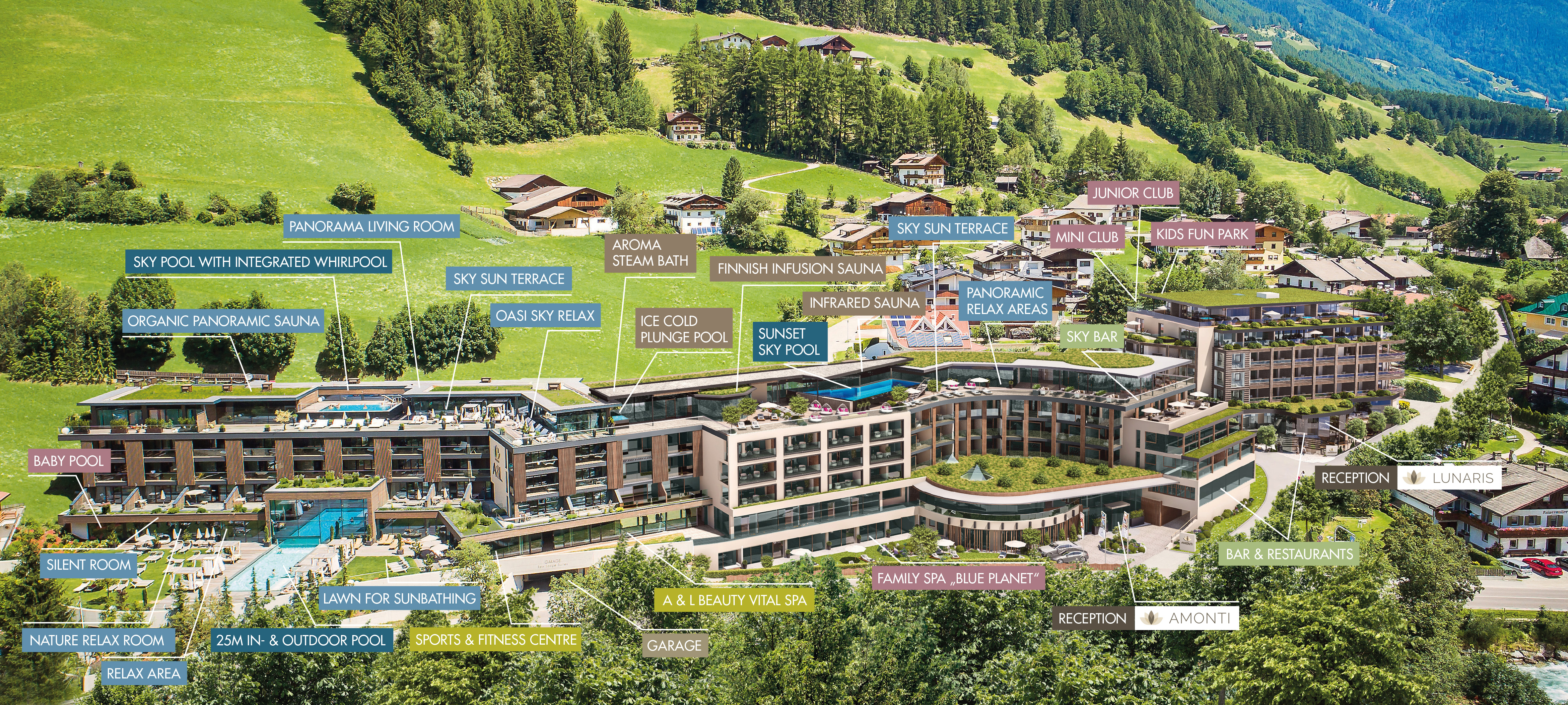 ---
NEW ATTRACTIONS AT THE A&L WELLNESSRESORT

Come and join us to celebrate the numerous new attractions and highlights. You'll be impressed - we promise!
EXTENDED PANORAMA SKY LOUNGE
(ADULTS ONLY)

Panoramic sauna with infusionsInfrared sauna
Steam room with essential oils
Icy cold plunge pool
Rooftop pool
Sun terrace
Panoramic quiet rooms
Sky bar
NEW FAMILY WATERWORLD "BLUE PLANET"

A children's play pool with water games
Large 40 m tube slide with stopwatch and lighting effects
Wide water slide and separate baby slide
Cosy corners for parents and children
NEW BEAUTY, VITALITY & FITNESS AREAS

New treatment rooms
An extension to the gym
A new exercise studio in the gym
NEW ROOMS & SUITES

Lavish double rooms with panoramic daybed
Luxury suites with their own private whirlpool/sauna
New family suites with separate bedrooms for the children
NEW RESTAURANT AREAS

A new hotel bar with lounge
An extended restaurant
A buffet section and show kitchen
A walk-in wine cellar
Rezeption Amonti
Reception Amonti
Sunset Sky Pool
Sunset Sky Pool
---
EVERY ROOM A NEW EXPERIENCE

1m²

spa & wellness area

Sky Pools

1 saunas
DOUBLE YOUR DREAM HOLIDAY AT THE NEW A&L Wellnessresort!


A&L stands for AMONTI & LUNARIS, which have come together to create an all-new, unique wellness resort in South Tyrol:
Unique luxury spa complex covering over 5,000 m² with 6 pools, panoramic Sky Lounge, new sauna and relaxation complex, family spa, fitness centre and beauty & vitality spa.
AMONTI & LUNARIS are situated right beside each other, and are connected by an indoor corridor. That means the full array of the entire wellness resort is yours!
Both hotels are managed by the Steger family, and are located in the heart of the Ahrntal/Valle Aurina Valley directly beside the Klausberg cable car. 
No matter whether you opt for the AMONTI or the LUNARIS – the offer includes access to the whole wellnessresort for all guests!



Do you fancy a holiday?

MAKE AN ENQUIRY OR BOOK DIRECTLY ONLINE!
A&L WELLNESSRESORT ON INSTAGRAM
---
Follow us!
Our current holiday deals
Give wellbeeing

WITH OUR GIFT VOUCHERS!