4-star superior hotel in South Tyrol:
Beyond luxury
---
AMONTI & LUNARIS Wellnessresort
Stylish. Individual. Luxurious.

A&L stands for AMONTI & LUNARIS. The two hotels are situated right beside each other, and are connected by an underground tunnel. Both hotels are managed by the Steger family, and are located in the heart of the Ahrntal/Valle Aurina Valley directly beside the Klausberg cable car.  

No matter whether you opt for the AMONTI or the LUNARIS – the full array of the entire wellness resort is yours!
0 m²

wellness & spa area

0 Pools

0 Saunas
AMONTI & LUNARIS WELLNESS RESORT
Benefits of our 4-star superior hotel
highly praised: awards by Gault-Millau, Feinschmecker...
one of the "Belvita Leading Wellnesshotels Südtirol" with 5.000 m2 Spa Lodge
Premium All Inclusive with gourmet menus in the evening
special additional experiences at our luxury hotel in South Tyrol
exclusive rooms & suites reflect the varied landscapes of our side valley in South Tyrol
best location in the Aurina Valley, in one of the most beautiful natural areas in Europe
starting point for countless hikes, e.g. to over 80 mountain huts and alpine pastures
member of the Südtiroler Bikehotels
ski directly from the hotel's front doors and up to 2,500 metres high
fit & active programme for the whole family & child care
the Steger family has been a passionate host for over 50 years
over 90 attentive, friendly employees
Awards of our top hotels in South Tyrol
---
A & L is your luxury spa hotel in South Tyrol
The numerous awards received by our top hotel in South Tyrol prove that the AMONTI & LUNARIS Wellness Resort makes any holiday dreams come true.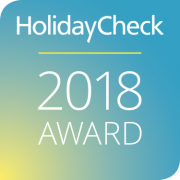 Holdaycheck Award 2018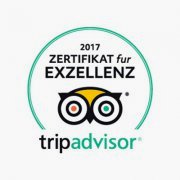 Tripadvisor Certificate for Excellence 2018
Belvita Quality Certificate 2018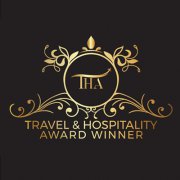 Wellnesshotel of the year 2018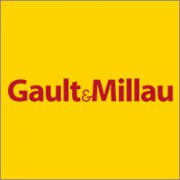 Gault Millau 2018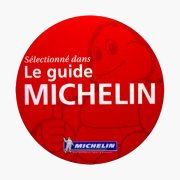 Michelin Guide 2018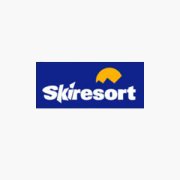 Awarded as Ski Hotel of the Year from Skiresort Service International.
GOURMET HOTEL IN SOUTH TYROL
Gourmet hotel South Tyrol: Enjoy with panache & refinement
---
Mediterranean, rustic & cosmopolitan delights
Traditional. Light. Vital. The combination at our gourmet hotel in South Tyrol is truly thrilling. Both chefs (Günther Niederkofler at the AMONTI and Christoph Stolzlechner & Matthias Kirchler at the LUNARIS) look at traditional South Tyrolean meals from the new, refined point of view. Supplemented with light and healthy Mediterranean cuisine, these dishes show how wide their spectrum really is. In the hotel's wine cellar, the Castle Dungeon, the sommelier invites the guests to taste fine wines from South Tyrol and other parts of the world.
Guests and experts from Gault Millau and the Der Feinschmecker gourmet magazine alike praise the delights at the AMONTI & LUNARIS Wellness Resort.
A holiday should be as enjoyable... In addition to the breakfast buffet with an additional healthy choice buffet in the afternoon and a varied choice menu at dinner, our premium all-inclusive board offers a range of soft drinks from our buffet when the buffet is open.


---
Vegetarian and vegan, gluten-free or lactose-free diets
AMONTI & LUNARIS has always been sensitive to the needs and concerns of our guests. We realize how hard it is for people with special dietary needs, like celiac disease, vegetarian or vegan diet or other allergies to find good tasting meals. Our kitchen staff will prepare special dishes for every diet or allergy, we only ask you to inform us about your special needs and wishes before arrival or just in the moment of booking.




Breakfast buffet
daily breakfast with Prosecco
exclusive gourmet breakfast
healthy food choices including fresh fruits and vegetables
organic, whole foods
freshly squeezed vitamin juices
tea bar with a variety of healthy teas

In the afternoon: healthy choice buffet
From 1:30 PM on, we will pamper you with
healthy delicacies from the mountains
sweet treats
tempting snacks
for example, homemade apple strudel, cakes, mozzarella, Tyrolean speck, salads, soups, Italian antipasti, fruit...
Dinner
5-course gourmet menus
daily wellness healthy foods menu (vegetarian on request)
large salad, fruit and cheese buffet
themed and specialty evenings: pasta, pasta!
South Tyrolean specialties, travel around the world
dessert buffet
Beverages
Soft drinks (apple, orange, grapefruit) from our buffet when the buffet is open
---
Enjoy our quality products

Traditional South Tyrolean dishes combined with Mediterranean delicacies provide a very special kind of gourmet indulgence. At the A & L Wellnessresort you may enjoy modern interpreted specialities made from the highest quality fresh, local and seasonal products. Our chef prefers biological products, produced in the Aurina Valley or in South Tyrol.
Fruit preserves & chutneys from Alpe Pragas
Contact:
Alpe Pragas GmbH | Außerprags 38 | I-39030 Prags (BZ) | Tel. 0039 0474 749400 | Fax 0039 0474 749399 | www.alpepragas.com | info@alpepragas.com
Coffee specialities from the south tyrolean roastery CAROMA
Contact:
CAROMA | Handwerkerzone 92 | I - 39050 Völs am Schlern | Südtirol (BZ) – Italien | T +39 0471 725 651 | F +39 0471 724 034 | www.caffe-caroma.it | info@caffe-caroma.it
Cheese specialities from the Bioland farm Moserhof
Contact:
Moserhof | Oberhollenzer Michael | Steinhaus 4 | I-39030 Ahrntal - Südtirol | Tel (+39) 0474 65 22 74 | Fax (+39) 0474 65 19 43 | Mobil: (+39) 348 3547329 | www.moserhof-ahrntal.com | info@moserhof-ahrntal.com



Premium loden interior design from Moessmer
Contact:
Moessmer Bruneck (factory-outlet) | Walter von der Vogelweide Str. 6 | I - 39031 Bruneck | T 0039 0474 411267 oder 0474 533136 | www.moessmer.it | info@moessmer.it
South-tyrolean beer from the brewery Antonius
Contact:
Brauerei ANTONIUS | St. Anton 81 | I - 39050 Völs am Schlern | T +39 0471 1923528 | +39 327 40 11 69 3 | www.antonius-bier.com | info@antonius-bier.com
Special cheese varieties from the cheese dairy Capriz
Contact:
Capriz Feinkäserei | Pustertalerstraße 1/B | I - 39030 Vintl | T +39 0472 869268 | www.capriz.bz
Raw milk cheese from the cheese dairy farm Eggemoa
Contact:
Eggemoa | Familie Steiner | Eggemair 53 | I - 39030 Mühlwald | T +39 0474 65 32  05 | www.eggemoa.com | info@eggemoa.com
Goat milk cheese from the Bioland farm Kleinstahlhof
Contact:
Kleinstahlhof | Helmut Großgasteiger | Brunnberg 68 | I-39030 St. Johann im Ahrntal | Tel. 333 486 04 54 | www.kleinstahl.com | info@kleinstahl.com
Fresh milk and dairy products from regional farms
Contact:
Senni - Mila Werk Bruneck | Pfalzner Str. 18 | I-39031 Bruneck | Tel. +39 0471 451111 | www.mila.it | info@mila.it
Plose mineral water
Contact:
Plose Quelle AG | Julius-Durst-Strasse 12 | I-39042 Brixen | Tel. +39 0472 83646 | www.plosemineralwasser.de | info@plosemineralwasser.de
Bread and pastries from the bakery Leimgruber in St. Johann
Contact:
Bäckerei Leimgruber | Handwerkerzone 3 Gisse | I-39030 St. Johann im Ahrntal | Tel. +39 0474 671118 | www.leimgruber.info | info@leimgruber.info
Biologic and biodynamic vines from South Tyrol and the Trentino
Contact:
Lassen Sie sich die besten Weine von unseren Sommeliers und Serviceleitern empfehlen.
Cheese varieties from the farm Lüch da Pcëi in Alta Badia
Contact:
Lüch da Pćëi | Str. Pćëi 17 | I - 39036 Abtei / St. Kassian | Tel. +39 0471 849286 | www.altabadialat.it | info@luchdapcei.it
Lunaris 1964 Gourmet Restaurant
---
Traditional & modern Cuisine
A significant year. A promising newcomer to the South Tyrolean culinary scene. Ten courses, ultimate indulgence and a pleasant and cosy atmosphere…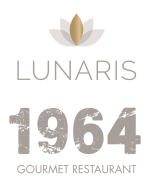 ---
These are the ingredients for the NEW LUNARIS 1964 GOURMET RESTAURANT.
Matthias Kirchler has been a passionate chef for many years. His mission is to fuse tradition and modern cuisine by combining special ingredients from around the world with fine dining using the best local, seasonal produce. He has joined forces with the Steger family at the new A&L Wellness Resort to pair the current foodie highlights with his most exclusive gourmet concept yet, with generous helpings of passion and devotion.
Modernity meets tradition. A theme that resonates throughout the resort, not just the restaurant. The setting: a refurbished cosy parlour with modern details. The name: a symbiosis of past and present – the Steger family entered the restaurant business in 1964, while LUNARIS has been the hotel's new name since it reopened following a major renovation in July 2018.
Our highly qualified LUNARIS service team will be on hand throughout the evening. They will strive to help you select the perfect wine and guide you through the restaurant experience with their expertise on the various dishes.
The restaurant will be opened on 7 June 2019. Reservations can be made by hotel guests and the wider public. 
To help plan the evening, please reserve your table in good time by calling: +39 0474 652 190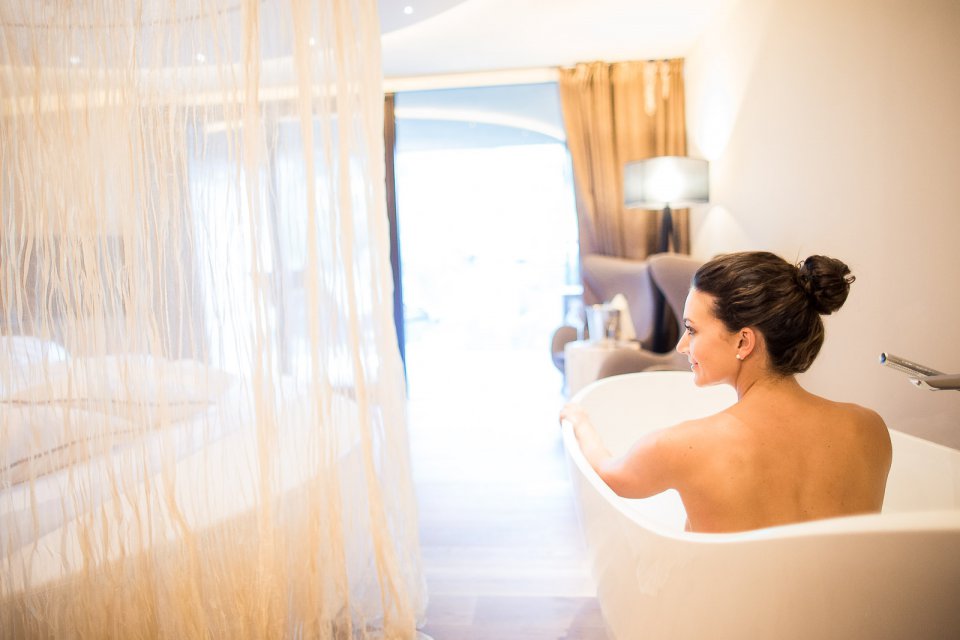 ---
I love you - Romantic breaks

For your honeymoon, anniversary, couple's trip or any romantic getaway, the A & L Wellnessresort offers the ultimate in romance, from candle-light dinner, abeautiful view, romantic suites and the new spa and wellness area.
Give your love life a boost with one of our luxury romantic breaks. From romantic weekends away to intimate overnight stays, put the champagne on ice and whisk your loved one away to our romantic wellness resort.
Romantic holiday
Belvita Leading Wellnesshotels Südtirol
---
Belvita Leading Wellnesshotels Südtirol

The best South Tyrolean spa & wellness hotels founded the association "Belvita Leading Wellnesshotels Südtirol". We are proud to be a part of it!
Belvita Leading Wellnesshotels Südtirol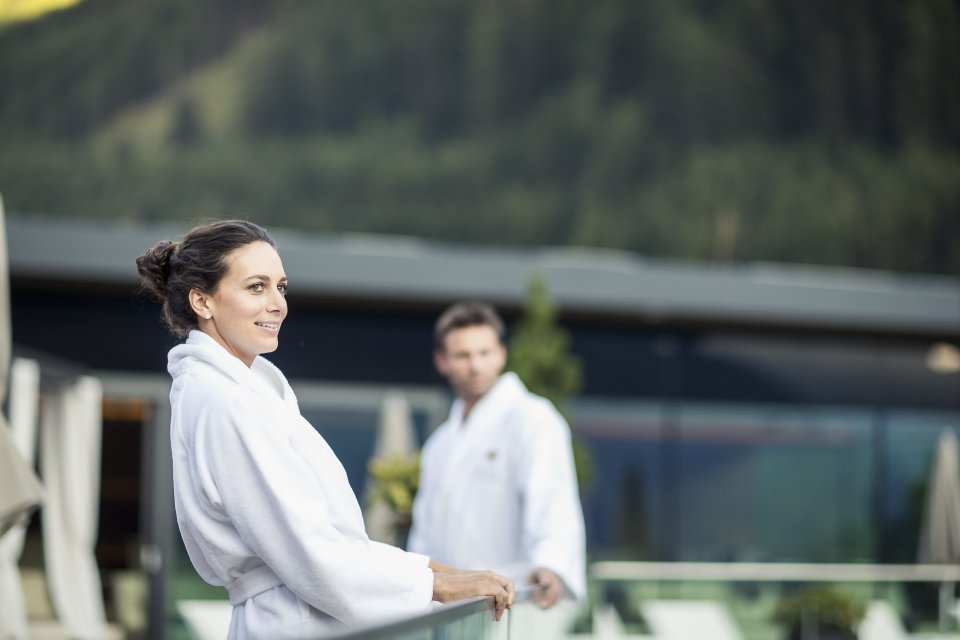 Hosts at the 4-star superior hotel in South Tyrol
---
Steger Family & the history of the A & L Wellness Resort
Our family has been a passionate host for over 50 years. With love to detail and many visions for the future, we succeeded to create a resort and a 4-star superior hotel in South Tyrol where tradition and modernity merge in perfect harmony.
Our work is characterized by solid, long-term values where guest is always the focus. We assume great responsibility towards our employees and our unique natural landscape through our actions.
We put our passion and our whole heart into the AMONTI & LUNARIS Wellness Resort, and our major motivation is to delight our guests.
Welcome to the AMONTI & LUNARIS Wellness Resort!




Your Steger Family.



Everything has a beginning. Our Wellness Resort AMONTI & LUNARIS also had its origins in a small farm at the village entrance of Steinhaus. The "Niederlinderhof" was the home of Johann Steger, today's Senior Director. Ahrntal was a poor mountain farm valley, and Johann Steger – like many others – had to go to Switzerland for woodworking to lend a helping hand to his family. In Gstaad, Johann Steger saw that one could have a lot of success with ski tourism.
The "Linderhof" guest house was built as an addition to Niederlinderhof in 1964. The first guests welcomed by the Steger family were "summer visitors". In winter, they mostly accommodated groups of skiers. Hilda Forer and Johann Steger married in 1966. Only then, the food was cooked perfectly for every guest as Hilda was a skilled cook.
The guest house was extended in 1968 when six more room were added to the existing ones. As a result, the hotel was able to accommodate up to 50 people. In addition, a dining room was built on the ground floor. In 1972, together with his companions from the valley Johann Steger built the cableway Klausberg Seilbahn AG, which made winter tourism in Ahrntal Valley possible, and as a result many skiers and winter sports enthusiasts finally discovered the Ahrntal.
Sport Hotel Linderhof, which was the first 3-star hotel in the Ahrntal Valley, was built in 1977. The existing guest house also continued operating. It was then possible to offer a year-round job to many Ahrntal residents during the summer and winter seasons, and thereby stop the migration into the valley.
The three sons also helped with the hotel business. Herbert worked in the dining hall and later at the reception. Siegfried and Helmut were responsible for the kitchen.
The new Hotel Alpenschlössl, which set new standards in the wellness sector, was built in 1998 in place of the old guest house and became the leading company in the Ahrntal Valley.
Soon, in the year 2000, Linderhof was remodelled by Siegfried and Helmut and at the same time – united with Alpenschlössl – turned into a unique wellness resort. Now, the entire responsibility was transferred to the sons.
A new milestone was set in 2014 when the previous wellness area was tripled to over 3000 m²! New suites, oases of relaxation, shops, new buffet areas, sun terraces, gym, children's clubs with year-round care, Sky Lounge with panorama sauna, 7 different swimming pools and much, much more offer a unique experience for our guests! 
With the objective to improve constantly our service and our offer and to base any further developments
on the wishes of our guests in spring 2016 has been made another modification. There were created new rooms and suites in the Linderhof and a new, 1.500m² large outdoor kids fun park for children. At the AMONTI there has been realized new "stuben", a new panoramic restaurant and a large buffet area.
Holiday information for your hotel in South Tyrol
---
Be well informed...
Useful information for your holiday at our 4-star hotel in South Tyrol:
Check-in / Check-out: Your room will be ready on the day of arrival starting from approximately 3:00 PM; the checkout is on the day of departure until 10:30 AM.
Our premium all-inclusive special board starts on the day of arrival with the afternoon healthy choice buffet and ends with breakfast on the departure day.
You are welcome to use our wellness area on the day of departure until 6:00 PM. This means: you leave the room and check out before 10:30 AM, and after that you can enjoy the wellness area and the healthy choice buffet until 6:00 PM. We charge only € 28.00 per person (reserved at the reception).
If you can't be present on the day of arrival for dinner until 8:00 PM, please notify us in advance.
Tourist tax:is not included in the premium all-inclusive rates (€ 1.80 per person and day).
Unfortunately we can't tell you the room numbers & floors when booking. Of course, we will try to take your wishes into account.
Weekend bookings are always possible, but please note that these are only short-term.
You can park your car at our free hotel parking. It is also possibile to book a private underground parking at the price of € 10.00 per day.
Dogs: We are dog friendly. However, animals have no access to the dining rooms and lounges, as well as to the wellness area. Thank you for understanding! We charge € 15.00 per day per dog.
Cancellation terms & condition:
- Up to 30 days prior to arrival: 50€
- From 30 days to 10 days prior to arrival: 50% of the booked arrangement
- From 10 days to the arrival date: 80% of the booked arrangement
- No-show or early departure will be charged 100%
Means of payment: cash, check, EC card, ATM, credit card (Visa, Master-Eurocard).
We look forward to welcoming you in Aurina Valley in South Tyrol very soon! So that you can optimally plan your trip, please use our route planner and the links that we have prepared for you.
We will be waiting for you on the sunny side of the Alps, in Steinhaus/Cadipietra, the main place of the municipality in Aurina Valley.
Getting there by car
Getting there by train
Getting there by bus
Getting there by plane
Do you fancy a holiday?

MAKE AN ENQUIRY OR BOOK DIRECTLY ONLINE!
Ideal position in Aurina Valley in South Tyrol
---
Directly in front of the cable car Klausberg

Ideal location of the AMONTI & LUNARIS Wellnessresort:
On the south side of the Alps in South Tyrol, in the middle of the Aurina Valley at 1,054 m altitude, characterized by favourable weather conditions
Surrounded by the majestic three-thousanders of the wonderful Nature park Rieserferner-Ahrn with its unique natural beauties
Ideal location right next to the cable car of the Klausberg mountain with its many attractions
Starting point of numerous hikes to mountain pastures and peaks
Excursions to many cultural attractions and points of interest such as castles and museums
Adventure tours for the whole family starting from the hotel
Sports activities in the immediate surroundings (rafting, high ropes course, tennis, golf, horseback riding, etc.)
Webcams of the Aurina Valley in South Tyrol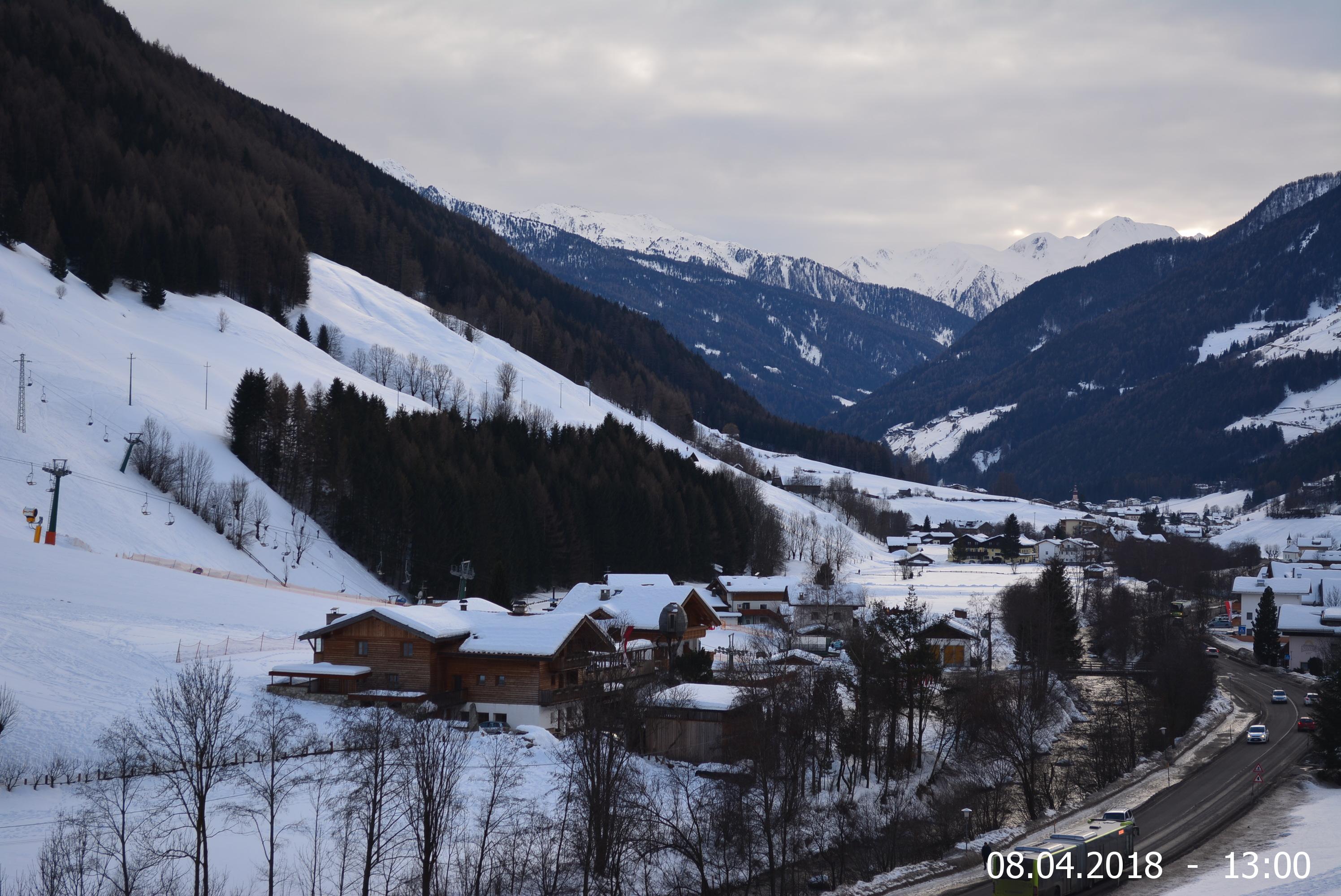 Webcam AMONTI & LUNARIS - Steinhaus 1.054 m
Webcam Bergstation Kabinenbahn Klausberg - K-Express 1.600 m
Webcam Kristallalm - Bergstation Klausberg - 1.600 m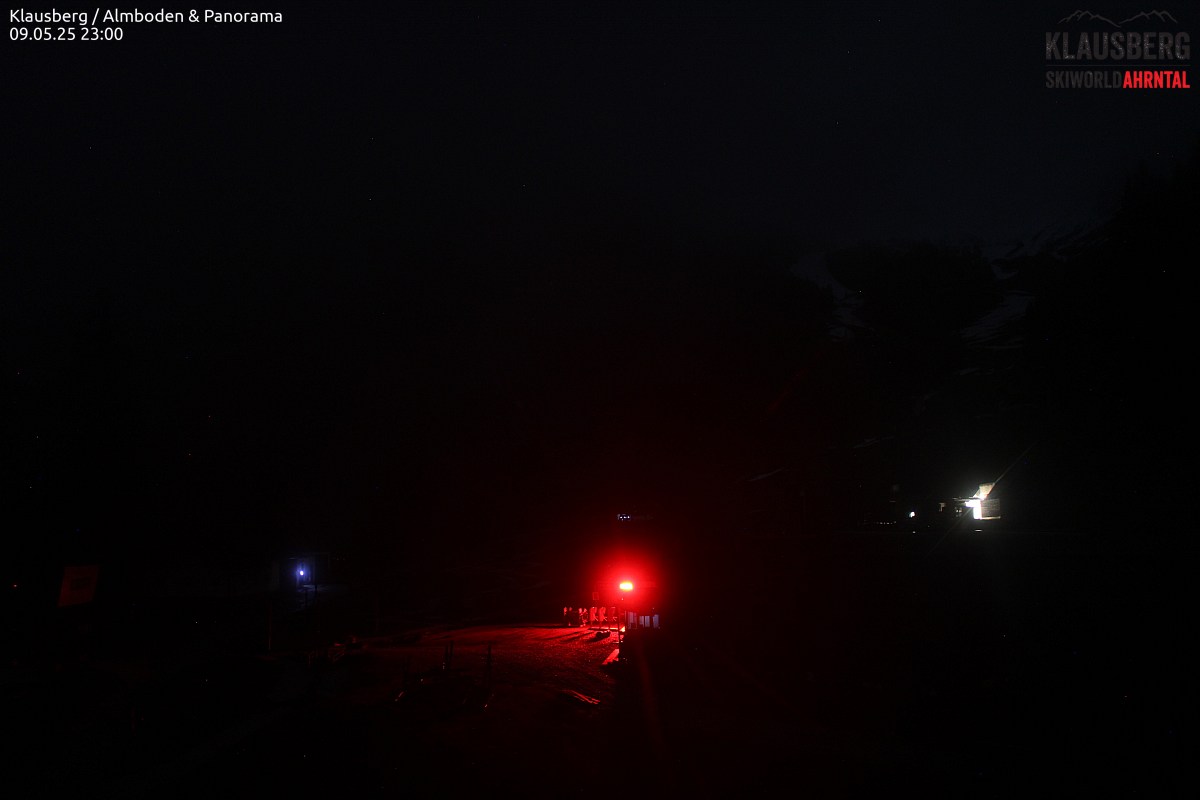 Klausberg - Family Park
Klausberg - Bergstation K2
Klausberg - Piste K2
Talstation K2
Klausberg - Rauchkofel 2.653 m
Klausberg - Schwarzenstein
Zillertaler Alpen
---
Livecams
Bitte klicken Sie auf das Bild, um das aktuellste Livecam-Video abzuspielen.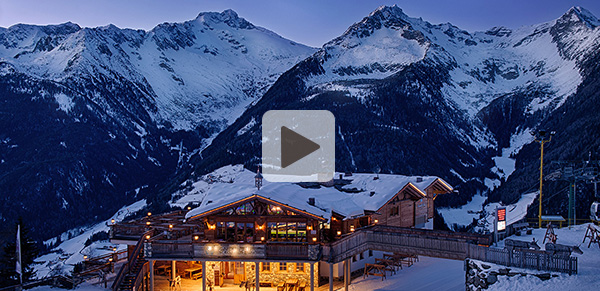 Do you fancy a holiday?

MAKE AN ENQUIRY OR BOOK DIRECTLY ONLINE!