PORSCHE. PANORAMA. EXPERIENCE.
---
(Driving) dreams come true!
How do you like the sound of a shimmeringly fabulous day's holiday in a brand-new Porsche 718 Boxster GTS (2018 model)? Exploring the South Tyrolean mountain world, experiencing the breathtaking panorama in an incredible car – From summer 2018, it's all possible here at the A&L Wellnessresort!
Enjoy all the majesty of the Dolomite passes, the unique mountain lakes and countless panoramic roads, the wonderful spots to stop off for a break – just pull out your picnic hamper and rug from the trunk of the Porsche convertible, stop the clock for a while, seize THE moment, exult in THE view and bask in THE pleasures of the day.

What could be better than an indescribable day, in an incredible place, in a dream car?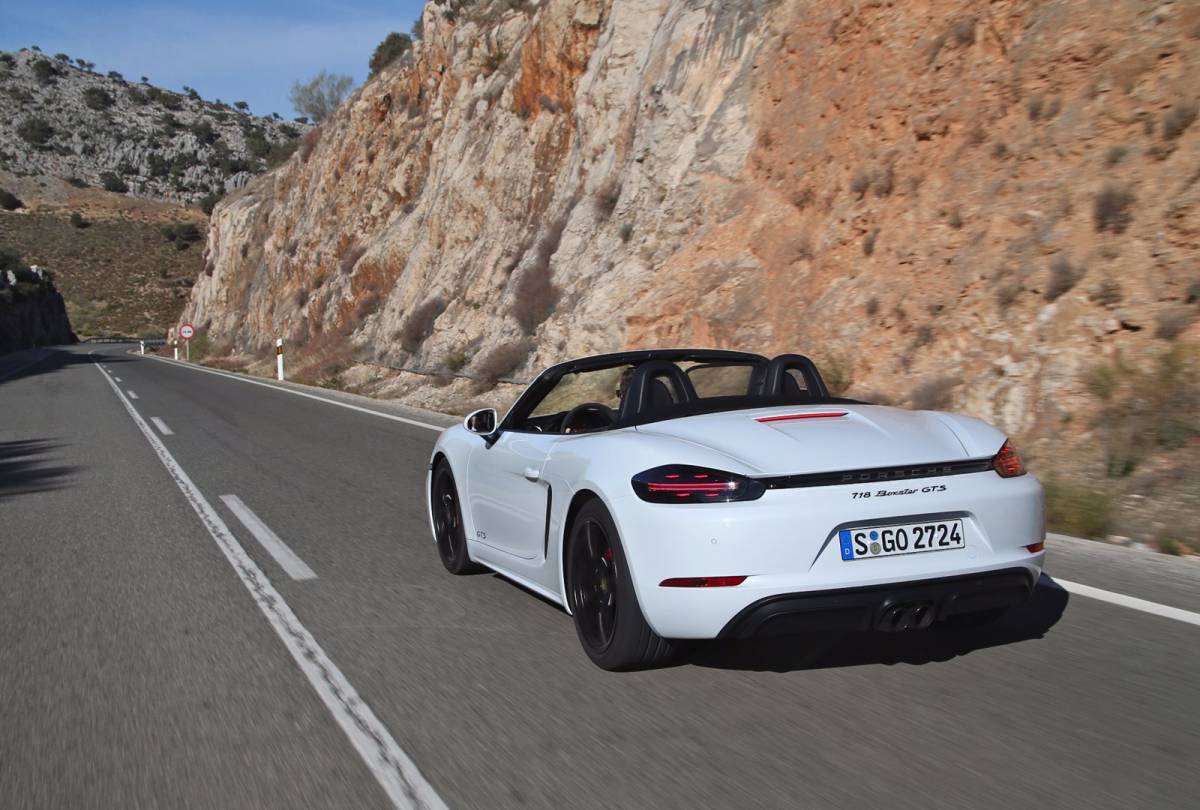 ---
Your PORSCHE.PANORAMA.EXPERIENCE.
• Porsche day-trip for two in a brand-new A&L Porsche 718 Boxster GTS (including 300 free kilometres and fuel - € 0.90 for each additional kilometre).
• Picnic hamper and picnic blanket included
• "Open Air" through the mountains – we provide you with detailed roadbooks with numerous excursion tips
• Look forward to a memorable drive on the sunny southern side of the Alps!
€ 295,--

We will be delighted to reserve our Porsche for your dream holiday.
Do you fancy a holiday?

MAKE AN ENQUIRY OR BOOK DIRECTLY ONLINE!