4-star superior hotel in South Tyrol: Beyond luxury
---
ALPENSCHLÖSSL & LINDERHOF Wellness Resort
Stylish. Individual. Noble interior & attentive staff create a very special atmosphere at the family-run 4-star superior hotel in South Tyrol. Large & small – such as the wellness world on 3 floors & sincere smiles of the employees – makes the valuable difference. The interaction is truly unique. Complex luxury at the ALPENSCHLÖSSL & LINDERHOF Wellness Resort.
What the heart desires... At the 4-star superior hotel you will enjoy culinary delights one can only imagine prepared by our award-winning gourmet chefs. The rooms & suites are carefully designed. The sensual tranquillity instils further inspiration at the new 1,054 m Spa Lodge. The ALPENSCHLÖSSL & LINDERHOF Wellness Resort is one of the best wellness hotels in South Tyrol.
Families will appreciate our many offerings, from the Mini Club to the Young Spa. And the opportunity to be active in the boundlessness of the alpine world. In winter, snow-white adventures in the most family-friendly ski area of South Tyrol will help you enjoy your holidays to the max. In summer, you can admire the imposing peaks of the Aurina Valley while hiking & biking.
Here you will spend your holiday in one of the most beautiful valleys of South Tyrol.
wellness & spa area on

0m²

0 Pools

0 Saunas
ALPENSCHLÖSSL & LINDERHOF WELLNESS RESORT
Benefits of our 4-star superior hotel
highly praised: awards by Gault-Millau, Feinschmecker...
one of the "Belvita Leading Wellnesshotels Südtirol" with 3.000 m2 Spa Lodge
Premium All Inclusive with gourmet menus in the evening
special additional experiences at our luxury hotel in South Tyrol
exclusive rooms & suites reflect the varied landscapes of our side valley in South Tyrol
best location in the Aurina Valley, in one of the most beautiful natural areas in Europe
starting point for countless hikes, e.g. to over 80 mountain huts and alpine pastures
member of the Südtiroler Bikehotels
ski directly from the hotel's front doors and up to 2,500 metres high
fit & active programme for the whole family & child care
the Steger family has been a passionate host for over 50 years
over 90 attentive, friendly employees
Awards of our top hotels in South Tyrol
---
A & L is your luxury spa hotel in South Tyrol
The numerous awards received by our top hotel in South Tyrol prove that the ALPENSCHLÖSSL & LINDERHOF Wellness Resort makes any holiday dreams come true.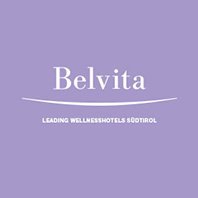 Member of the Belvita Leading Wellnesshotels Südtirol 2016.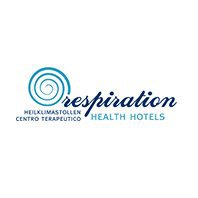 Certification and admission to the Respiration Health Hotels associated with the gallery for asthmatics, 2016.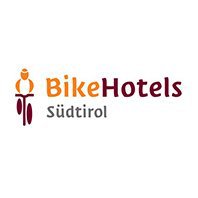 Member of the Bikehotels Südtirol and certification bike touring, mountainbike and ebike 2016.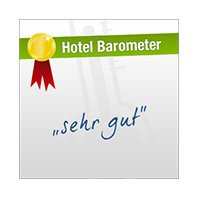 What our guests say about us: Very good, 2016.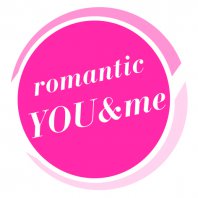 Certification "Romantic - You & Me" for hotels specialized in romantic holidays from the Belvita Leading Wellnesshotels Südtirol, 2016.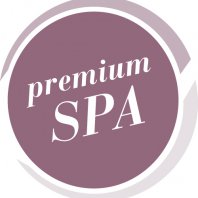 Certification "Premium Spa" for hotels with the most beautiful wellness area from the Belvita Leading Wellnesshotels Südtirol, 2016.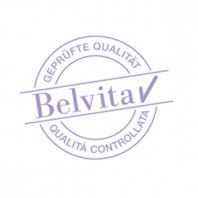 Belvita Quality Certificate 2016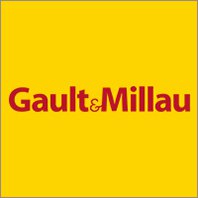 Gault Millau 2016: For the 14th time in a row the leading gastronomy guide praised our cuisine and comfortable atmosphere.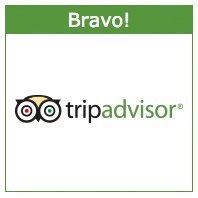 Alpenschlössl & Linderhof was rated 2015 "excellent" by 296 travellers.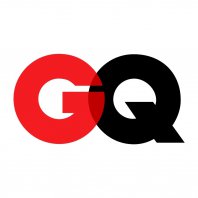 Top Ten of the 100 most beautiful spa hotels in the Alps from GQ Lifestyle Magazin.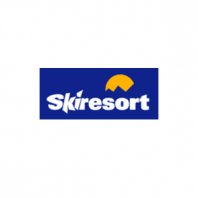 Awarded as Ski Hotel of the Year from Skiresort Service International.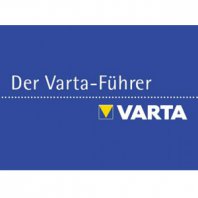 The Varta-experts mean that Alpenschlössl & Linderhof are 2 of the most beautiful wellnesshotels in South Tyrol, 2016.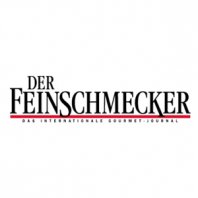 The "Feinschmecker" (german gourmet magazine) says that our hotels are two of the most prestigious hotels in South Tyrol, 2010.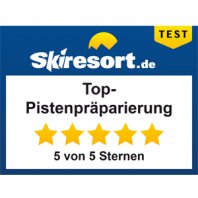 Skiarena Klausberg was honoured by Skiresort.de for the excellent preparation of the slopes.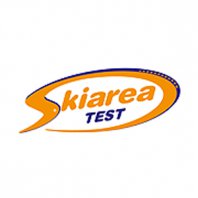 Skiarena Klausberg was honoured as best skiing area for families with children by Skiarea Test.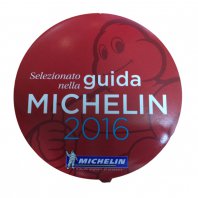 Michelin Guide 2016
ALPENSCHLÖSSL & LINDERHOF is one of the 20 most beautyful mountain resorts in the Alps! (Vanity Fair, 2016)
GOURMET HOTEL IN SOUTH TYROL
Gourmet hotel South Tyrol: Enjoy with panache & refinement
---
Mediterranean, rustic & cosmopolitan delights
Traditional. Light. Vital. The combination at our gourmet hotel in South Tyrol is truly thrilling. Both chefs (Günther Niederkofler at the Alpenschlössl and Christoph Stolzlechner at the Linderhof) look at traditional South Tyrolean meals from the new, refined point of view. Supplemented with light and healthy Mediterranean cuisine, these dishes show how wide their spectrum really is. In the hotel's wine cellar, the Castle Dungeon, the sommelier invites the guests to taste fine wines from South Tyrol and other parts of the world.
Guests and experts from Gault Millau and the Der Feinschmecker gourmet magazine alike praise the delights at the ALPENSCHLÖSSL & LINDERHOF Wellness Resort.
A holiday should be as enjoyable... In addition to the breakfast buffet with an additional healthy choice buffet in the afternoon and a 5-course choice menu at dinner, our premium all-inclusive board offers a wide range of non-alcoholic drinks throughout the day.



---
Vegetarian and vegan, gluten-free or lactose-free diets
Alpenschlössl & Linderhof has always been sensitive to the needs and concerns of our guests. We realize how hard it is for people with special dietary needs, like celiac disease, vegetarian or vegan diet or other allergies to find good tasting meals. Our kitchen staff will prepare special dishes for every diet or allergy, we only ask you to inform us about your special needs and wishes before arrival or just in the moment of booking.




Breakfast buffet
daily breakfast with Prosecco
late riser breakfast buffet
healthy food choices including fresh fruits and vegetables
organic, whole foods
freshly squeezed vitamin juices
tea bar with a variety of healthy teas

In the afternoon: healthy choice buffet
From 1:30 PM on, we will pamper you with
healthy delicacies from the mountains
sweet treats
tempting snacks
for example, homemade apple strudel, cakes, mozzarella, Tyrolean speck, salads, soups, Italian antipasti, fruit...
Dinner
5-course gourmet menus
daily wellness healthy foods menu (vegetarian on request)
large salad, fruit and cheese buffet
themed and specialty evenings: pasta, pasta!
South Tyrolean specialties, travel around the world
dessert buffet
wine tasting in the Castle Dungeon (extra charge)
Beverages
non-alcoholic drinks from our beverages buffet included
---
Enjoy our quality products

Traditional South Tyrolean dishes combined with Mediterranean delicacies provide a very special kind of gourmet indulgence. At the A & L Wellnessresort you may enjoy modern interpreted specialities made from the highest quality fresh, local and seasonal products. Our chef prefers biological products, produced in the Aurina Valley or in South Tyrol.
Fruit preserves & chutneys from Alpe Pragas
Feinste Früchte im Glas.
In Prags, mitten in den Dolomiten, auf 1.250 Metern Meereshöhe werden die vielleicht besten Früchte der Welt zu wirklich Feinstem zu verarbeitet. Das beginnt natürlich bei den Früchten. Die müssen einfach so schmecken, dass man nicht aufhören möchte, sie zu essen. Und ins Glas müssen so viele wie möglich – daher stecken in den Aufstrichen von Alpe Pragas auch mindestens 70% Frucht. Die Aufstriche werden beim Verarbeiten zwar erhitzt, aber ganz schonend und auch schnell wieder abgekühlt. Abgefüllt wird ausschließlich im Glas.
Alpe Pragas Genussfaktoren:
Nur die besten Früchte aus eigenem Anbau oder von vertrauten Partnern
Mindestens 70% Fruchtanteil
Gesüßt mit wenig Rübenzucker oder mit Agavendicksaft
Keine zugesetzten Farb-, Aroma- oder Konservierungsstoffe
Schonendes Kochen im Vakuum bei 65 Grad Celsius, abgefüllt ausschließlich in Glas
Kontakt:
Alpe Pragas GmbH | Außerprags 38 | I-39030 Prags (BZ) | Tel. 0039 0474 749400 | Fax 0039 0474 749399 | www.alpepragas.com | info@alpepragas.com
Coffee specialities from the south tyrolean roastery CAROMA
Kontrollierte Herkunft jeder Kaffeebohne, nachhaltiger Anbau und schonende Verarbeitungsweise.
Nur Hochlandbohnen von exklusiver Qualität, die den besonderen Anforderungen der Rösterei und ihren Kunden entsprechen, werden zu Caroma Kaffee veredelt. CAROMA besonderen Wert auf die Rückverfolgbarkeit des Rohkaffees und verarbeiten nur Bohnen von ausgesuchten und geprüften Fincas. Geröstet wird der ausgezeichnete CAROMA Kaffee in der Kaffeerösterei in Völs am Schlern.
Mitgliedschaften, Auszeichnungen und Projekte:
    Ökologische Landwirtschaft
    Fairtrade
    Slow Food
    Orang Utan Coffee Project
    Bird friendly
Kontakt:

CAROMA | Handwerkerzone 92 | I - 39050 Völs am Schlern | Südtirol (BZ) – Italien | T +39 0471 725 651 | F +39 0471 724 034 | www.caffe-caroma.it | info@caffe-caroma.it
Cheese specialities from the Bioland farm Moserhof
Regional, nachhaltig, bio.
Der Moserhof liegt im Ahrntal in Steinhaus auf 1070 m Meereshöhe, nur 10 Gehminuten vom A & L Wellnessresort entfernt. Er wird in der fünften Generation von der Familie Oberhollenzer bewirtschaftet. Heute umfasst der Betrieb 13,5 ha Wiesen, etwas Heimweide und 2 Almen, die in einer Höhenlage von 1.000 bis 2.300 m.ü.M. angesiedelt sind. Der Hof wird biologisch bewirtschaftet und ist zertifiziertes Mitglied des Bioland-Zusammenschlusses. Der Moserhof produziert feinste biologische Milch- und Käseprodukte aus Schaf- und Kuhmilch, Eier und Kartoffeln. Ein kleiner Hofladen sowie die Möglichkeit von Besichtigungen und Verkostungen am Hof ergänzen die Landwirtschaft.
Kontakt:

Moserhof | Oberhollenzer Michael | Steinhaus 4 | I-39030 Ahrntal - Südtirol | Tel (+39) 0474 65 22 74 | Fax (+39) 0474 65 19 43 | Mobil: (+39) 348 3547329 | www.moserhof-ahrntal.com | info@moserhof-ahrntal.com



Premium loden interior design from Moessmer
Wo bereits die First Lady der USA Michelle Obama einkaufte.
Auch in der Einrichtung des Wellnessresorts legen wir viel Wert auf lokal produzierte, qualitativ hochwertige Rohstoffe, Möbel und Inneneinrichtung. Als ältestes Industrieunternehmen des Südtiroler Pustertals produziert die Tuchfabrik Moessmer seit 1894 am Standort in Bruneck. Auch heute noch fertigt Moessmer als eines der wenigen Textilunternehmen in vollstufiger Produktion – von der Wolle bis zum hochwertigen Stoff. Nachhaltigkeit im Umgang mit Ressourcen, in der Gestaltung der Kundenbeziehungen und im Verhältnis zu den Mitarbeitern ist dabei der Leitgedanke. Heute ist Moessmer Lieferant und Partner der bedeutendsten Modelabels.


Top Marken, für die Moessmer produziert:
    Prada
    Etro
    Armani
    Dolce & Gabbana
    Louis Vuitton
Kontakt:

Moessmer Bruneck (factory-outlet) | Walter von der Vogelweide Str. 6 | I - 39031 Bruneck | T 0039 0474 411267 oder 0474 533136 | www.moessmer.it | info@moessmer.it
South-tyrolean beer from the brewery Antonius
Bier aus Südtirol nach dem deutschen Reinheitsgebot gebraut.
Obwohl die Südtiroler durchschnittlich jährlich ca. 80 Liter Bier trinken, ist unsere Region doch eher für den Weinanbau bekannt. Seit 2012 braut die Privatbrauerei Antonius mitten in den Dolomiten in Völs am Schlern. Natürlich nach dem deutschen Reinheitsgebot.


Weitere Informationen über die Privatbrauerei Antonius:
Kontakt:

Brauerei ANTONIUS | St. Anton 81 | I - 39050 Völs am Schlern | T +39 0471 1923528 | +39 327 40 11 69 3 | www.antonius-bier.com | info@antonius-bier.com
Special cheese varieties from the cheese dairy Capriz
Capr!z Feinkäserei vereint Schaukäserei, Erlebniswelt und Bistro zu einem Erlebnis für alle Sinne.
Die Ziege war lange heimisch in Südtirol. Mit Capriz kehrt sie wieder zurück und schenkt uns einzigartige kulinarische Genüsse. In enger Partnerschaft mit heimischen Bauern sowie durch die natürliche Produktionsweise gepaart mit viel Gefühl, Innovation und Experimentierfreude entstehen in der Feinkäserei Capriz Weich-, Frisch- und auch Hartkäse von herausragender Qualität. Verarbeitet wird dabei Ziegen- und Kuhmilch. Von mild bis kräftig, würzig oder pikant, in verschiedensten Texturen und Füllformen, zum Schluss verfeinert mit phantastischen Affinierungen.


Kontakt:

Capriz Feinkäserei | Pustertalerstraße 1/B | I - 39030 Vintl | T +39 0472 869268 | www.capriz.bz
Raw milk cheese from the cheese dairy farm Eggemoa
Wenn Käse mehr als nur Käse ist.
Rohmilchkäse ist für Michael Steiner vom Eggemoa Hof in Mühlwald nicht nur ein Produkt aus Milch, Salz und Kulturen, sondern viel mehr: Es ist das Produkt aus Leidenschaft und Kreativität, die wir verspüren, wenn wir unsere Weichkäse in unserer Manufaktur herstellen. Es ist die pure Natur, in die so wenig wie möglich aber genau so viel wie nötig eingegriffen wird, um Rohmilch zu ihrer edelsten Form, dem Käse, zu verarbeiten. Mit viel Handarbeit aber wenig, geschickt auserwählten Zutaten, verwandelt die Eggemoa Käsemanufaktur Inhaltsstoffe zu kleinen, vollendeten Käselaiben. Seit 15 Jahren ist das Handwerk des Käsens ihre Passion. Die Eggemoa Käse können Sie bei uns im A  & L Resort genießen.


Kontakt:

Eggemoa | Familie Steiner | Eggemair 53 | I - 39030 Mühlwald | T +39 0474 65 32  05 | www.eggemoa.com | info@eggemoa.com
Goat milk cheese from the Bioland farm Kleinstahlhof
Ausgezeichnet: Heidi, Peter & Schnucki.
Heidi, Peter, Schnucki und Bärli. So heißen die mehrfach prämierten Ziegenkäsesorten des Bioland-Hofes Kleinstahl in St. Johann. Biologisch, regional und leicht verdaulich ist der Ziegenkäse, den Helmut Großgasteiger produziert.
Weiters ist er ein guter Lieferant für Calcium, Zink, Selen, Jod und die Vitamine A und B. Warum der Ziegenkäse der Hofkäserei Kleinstahl so gut schmeckt, ist schnell erklärt: Den 60 Ziegen geht es wirklich gut, sie machen "dolce vita" auf dem Kleinstahlhof und fressen nur die feinsten Gräser auf den hofeigenen Wiesen oberhalb Luttach auf 1.225m Höhe.


Kontakt:

Kleinstahlhof | Helmut Großgasteiger | Brunnberg 68 | I-39030 St. Johann im Ahrntal | Tel. 333 486 04 54 | www.kleinstahl.com | info@kleinstahl.com
Fresh milk and dairy products from regional farms
100 % Milch aus Südtirol – 100% bergfrisch – 100% gentechnikfrei – 100% Genuss. 
Mila steht für ein umfangreiches und spannendes Produktsortiment. Die Basis der Milchprodukte ist die Rohmilch von 34.000 artgerecht gehaltenen Kühen, die im Stall und auf den Weiden von uns 2.700 Südtiroler Bergbauernfamilien aus ganz Südtirol leben. Über 5.000 Familien erwirtschaften ihren Lebensunterhalt als Milchbauern, oftmals in Kombination mit einem Nebenerwerb aus Buschenschank, Hofladen und Urlaub auf dem Bauernhof.
29 mila Milchsammelwagen und eine ausgeklügelte Logistik stellen sicher, dass die Milch täglich auch von den entlegensten Höfen abgeholt wird. Auf schnellstem Wege und natürlich gekühlt wird sie in die mila Werke in Bozen und Bruneck gebracht und dort innerhalb von 24 Stunden verarbeitet. So wird garantiert, dass Sie als Gast im A & L Wellnessresort frische und gesunde mila Produkte genießen können.


Kontakt:

Senni - Mila Werk Bruneck | Pfalzner Str. 18 | I-39031 Bruneck | Tel. +39 0471 451111 | www.mila.it | info@mila.it
Plose mineral water
Rein, leicht und natürlich.
Das natürliche Mineralwasser von Plose ist in seinen Eigenschaften einzigartig. Es entspringt einer artesischen Quelle auf 1870 Metern in unmittelbarer Nähe des Naturparks Puez-Geisler, aus der es auf natürliche Weise autonom austritt. Von der Quelle wird das Wasser nur gelenkt, nicht mechanisch befördert, und ohne Pump-Vorrichtungen zur Abfüllanlage geleitet. Plose Mineralwasser bleibt so von der Quelle bis hin zur Abfüllung unbehandelt und in seinem natürlichen Zustand. Plose vermeidet jegliche Beeinflussung der Natürlichkeit und Qualität des wertvollen Mineralwassers. So wird es nicht nur ausschließlich in Glasflaschen verpackt, auch erfolgt die Beschriftung der Etiketten mit dem Mindesthaltbarkeitsdatum durch einen Laser konsequent vor Beklebung und Befüllung der Flaschen.


Kontakt:

Plose Quelle AG | Julius-Durst-Strasse 12 | I-39042 Brixen | Tel. +39 0472 83646 | www.plosemineralwasser.de | info@plosemineralwasser.de
Bread and pastries from the bakery Leimgruber in St. Johann
Knusprig frisch aus dem Backofen.
Egal ob Semmel, Roggenbrot, Vollkorn oder Vinschgerl: Unser Brot beziehen wir täglich frisch von der Bäckerei Leimgruber in St. Johann. Die super Qualität des Brotes wird Ihnen gleich auffallen. Bemerkenswert sind jedoch auch die natürlichen Inhaltsstoffe, welche zur Herstellung verwendet werden. Vielfach können auch unsere Gäste, welche unter verschiedenen Unverträglichkeiten leiden, das Brot der Bäckerei Leimgruber genießen. Dies weist auf eine hohe Qualität, beste Rohstoffe und eine ausgezeichnete Verarbeitung hin.


Kontakt:

Bäckerei Leimgruber | Handwerkerzone 3 Gisse | I-39030 St. Johann im Ahrntal | Tel. +39 0474 671118 | www.leimgruber.info | info@leimgruber.info
Biologic and biodynamic vines from South Tyrol and the Trentino
Ganz besondere Tropfen.
Zugegeben: Auf die von unserem Sommelier sorgfältig ausgewählte Weinselektion, welche im A & L angeboten wird, sind wir schon ein bisschen stolz. Auf unserer Weinkarte finden sich auch einige ganz besondere Tropfen. "Wahre Schönheit offenbart sich durch Natürlichkeit". Dieses Motto haben sich unsere Bio-Weinbauern zum Prinzip gemacht. Das bedeutet, sie begegnen den Launen der Witterung nicht mit chemischen, sondern mit natürlichen Methoden. Sie lassen außerdem höchte Umsicht walten, den Wein in seiner ursprünglichen Form zu keltern. Biologische Weine vom Kuenhof, biologisch-dynamisch angebauter Wein der Kellerei Alois Lageder oder edle Tropfen aus dem Schlossweingut Stachlburg stellen Genuss-Highlights für Ihren Urlaub dar.


Kontakt:

Lassen Sie sich die besten Weine von unseren Sommeliers und Serviceleitern empfehlen.
Cheese varieties from the farm Lüch da Pcëi in Alta Badia
Nachhaltig, hochwertig und naturnah.
Am Lüch da Pcëi werden ausschließlich hochwertige Rohstoffe und Zutaten verarbeitet. Ein besonderes Augenmerk wird dabei den Tierhaltungs- und Verarbeitungsmethoden geschenkt. Somit erhalten die Käselaibe ihr unverkennbares Aroma, Milch und Joghurt Ihren einzigartigen Geschmack. Eine Erfolgsstrategie die sich seit über 10 Jahren durchaus bezahlt macht: die erste Anerkennung kam bereits im Jahre 2002, als der Conturines – ein mittelreifer Käse – bei der internationalen Käseolympiade "Käsiade" mit der Silbermedaille ausgezeichnet wurde. Es folgen zahlreiche Auszeichnungen und Zertifizierungen, unter anderem ist Lüch da Pcëi als einziger Betrieb in Südtirol Teil von "Bleu Blanc Coeur", einer französischen Vereinigung, die sich das Wohlbefinden des Menschen als oberstes Gebot gesetzt hat. Dieses Logo steht für absolute Nachhaltigkeit und naturnahe Herstellung.


Kontakt:

Lüch da Pćëi | Str. Pćëi 17 | I - 39036 Abtei / St. Kassian | Tel. +39 0471 849286 | www.altabadialat.it | info@luchdapcei.it
Hosts at the 4-star superior hotel in South Tyrol
---
Steger Family & the history of the A & L Wellness Resort
"Our family has been a passionate host for over 50 years. With love to detail and many visions for the future, we succeeded to create a resort and a 4-star superior hotel in South Tyrol where tradition and modernity merge in perfect harmony.
Our work is characterized by solid, long-term values where guest is always the focus. We assume great responsibility towards our employees and our unique natural landscape through our actions.
We put our passion and our whole heart into the ALPENSCHLÖSSL & LINDERHOF Wellness Resort, and our major motivation is to delight our guests.
Welcome to the ALPENSCHLÖSSL & LINDERHOF Wellness Resort!"




Your Steger Family.



Everything has a beginning. Our Wellness Resort Alpenschlössl & Linderhof also had its origins in a small farm at the village entrance of Steinhaus. The "Niederlinderhof" was the home of Johann Steger, today's Senior Director. Ahrntal was a poor mountain farm valley, and Johann Steger – like many others – had to go to Switzerland for woodworking to lend a helping hand to his family. In Gstaad, Johann Steger saw that one could have a lot of success with ski tourism.
The "Linderhof" guest house was built as an addition to Niederlinderhof in 1964. The first guests welcomed by the Steger family were "summer visitors". In winter, they mostly accommodated groups of skiers. Hilda Forer and Johann Steger married in 1966. Only then, the food was cooked perfectly for every guest as Hilda was a skilled cook.
The guest house was extended in 1968 when six more room were added to the existing ones. As a result, the hotel was able to accommodate up to 50 people. In addition, a dining room was built on the ground floor. In 1972, together with his companions from the valley Johann Steger built the cableway Klausberg Seilbahn AG, which made winter tourism in Ahrntal Valley possible, and as a result many skiers and winter sports enthusiasts finally discovered the Ahrntal.
Sport Hotel Linderhof, which was the first 3-star hotel in the Ahrntal Valley, was built in 1977. The existing guest house also continued operating. It was then possible to offer a year-round job to many Ahrntal residents during the summer and winter seasons, and thereby stop the migration into the valley.
The three sons also helped with the hotel business. Herbert worked in the dining hall and later at the reception. Siegfried and Helmut were responsible for the kitchen.
The new Hotel Alpenschlössl, which set new standards in the wellness sector, was built in 1998 in place of the old guest house and became the leading company in the Ahrntal Valley.
Soon, in the year 2000, Linderhof was remodelled by Siegfried and Helmut and at the same time – united with Alpenschlössl – turned into a unique wellness resort. Now, the entire responsibility was transferred to the sons.
A new milestone was set in 2014 when the previous wellness area was tripled to over 3000 m²! New suites, oases of relaxation, shops, new buffet areas, sun terraces, gym, children's clubs with year-round care, Sky Lounge with panorama sauna, 7 different swimming pools and much, much more offer a unique experience for our guests! 
Holiday information for your hotel in South Tyrol
---
Be well informed...
Useful information for your holiday at our 4-star hotel in South Tyrol:
Check-in / Check-out: Your room will be ready on the day of arrival starting from approximately 2:00 PM; the checkout is on the day of departure until 10:30 AM.
Our premium all-inclusive special board starts on the day of arrival with the afternoon healthy choice buffet and ends with breakfast on the departure day.
You are welcome to use our wellness area on the day of departure until 5:00 PM. This means: you leave the room and check out before 10:30 AM, and after that you can enjoy the wellness area and the healthy choice buffet until 5:00 PM. We charge only € 19.00 per person (reserved at the reception).
If you can't be present on the day of arrival for dinner until 8:00 PM, please notify us in advance.
Tourist tax:is not included in the premium all-inclusive rates (€ 1.80 per person and day).
Unfortunately we can't tell you the room numbers & floors when booking. Of course, we will try to take your wishes into account.
Weekend bookings are always possible, but please note that these are only short-term. There is an extra charge of € 10.00 per person and per day.
Private underground parking is available at the price of € 9.00 per day, or you can park your car at our free hotel parking.
Dogs: We are dog friendly. However, animals have no access to the dining rooms and lounges, as well as to the wellness area. Thank you for understanding! We charge € 15.00 per day.
Cancellation terms & condition:
- Up to 30 days prior to arrival: 50€
- From 30 days to 10 days prior to arrival: 50% of the booked arrangement
- From 10 days to the arrival date: 80% of the booked arrangement
- No-show or early departure will be charged 100%
Means of payment: cash, check, EC card, ATM, credit card (Visa, Master-Eurocard).
Ideal position in Aurina Valley in South Tyrol
---
Directly in front of the cable car Klausberg

Ideal location of the ALPENSCHLÖSSL & LINDERHOF Wellnessresort:
On the south side of the Alps in South Tyrol, in the middle of the Aurina Valley at 1,054 m altitude, characterized by favourable weather conditions
Surrounded by the majestic three-thousanders of the wonderful Nature park Rieserferner-Ahrn with its unique natural beauties
Ideal location right next to the cable car of the Klausberg mountain with its many attractions
Starting point of numerous hikes to mountain pastures and peaks
Excursions to many cultural attractions and points of interest such as castles and museums
Adventure tours for the whole family starting from the hotel
Sports activities in the immediate surroundings (rafting, high ropes course, tennis, golf, horseback riding, etc.)
We look forward to welcoming you in Aurina Valley in South Tyrol very soon! So that you can optimally plan your trip, please use our route planner and the links that we have prepared for you.
We will be waiting for you on the sunny side of the Alps, in Steinhaus/Cadipietra, the main place of the municipality in Aurina Valley.
Getting there by car
Getting there by train
Getting there by bus
Getting there by plane
Webcams of the Aurina Valley in South Tyrol
We are looking forward to you in our 4-star hotel in South Tyrol. To the rooms & suites and to the deals.

Do you fancy a holiday?

MAKE AN ENQUIRY OR BOOK DIRECTLY ONLINE!